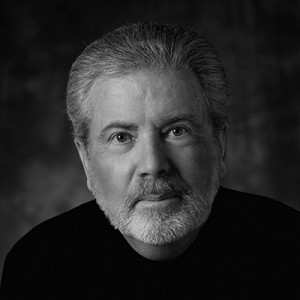 Professor Doug Wadden has been selected as AIGA Seattle's 2014 Fellow. In case you don't know Doug, his books, catalogues, posters and publications have been recognized internationally in exhibitions, competitions and publications and are in the permanent collections of museums and libraries. As an educator, he has been chair of design at the University of Washington in Seattle, teaches design history and professional practice and is currently the Marsha and Jay Glazer Endowed University Professor.
The Fellow award program is a means of recognizing designers who have made a significant contribution to raising the standards of excellence in practice and conduct within their local or regional design community as well as in their local AIGA chapter.
Doug Wadden was the principal design consultant to the Henry Art Gallery for 25 years. He has been on the national boards of AIGA and the American Center for Design and has been a juror, panelist and lecturer at numerous competitions and design conferences.
Doug joins the ranks of some of AIGA Seattle's most notable members - Jack Anderson (Hornall Anderson Design Works) Pat Hansen (Hansen Design Company), Chris Ozubko (University of Washington), Terry Marks (tmarksdesign), Jesse Doquillo, and Anne Traver - all of whom will be honored at the Centennial Membership Party & Fellows Gala, at the Seattle Art Museum on October 29th at 6:30pm. Purchase your tickets today and celebrate these exceptional designers and 100 years of the AIGA.
See photos from The National AIGA Centennial Gala in April.
The following AIGA Seattle Fellows have been recognized.
2014 Doug Wadden
2012 Jack Anderson
2010 Janet DeDonato
2009 Tan Le
2008 Terry Marks
2007 Anne Traver
2007 Shelly Langton
2002 Chris Ozubko
2000 Jesse Doquilo
1999 Pat Hansen
For more about The Fellow award program or to view the full list of AIGA Fellows, visit aiga.org/fellow-award/