Please talk a little about your role with AIGA, how long you've been involved and what your goals are for AIGA Seattle in the coming year.
---
Gage: I've had the pleasure of serving with four different chapters across the states over the past 12 years or so, and have been with AIGA Seattle for about 3 years now. I started out on this board as the Sustainability Director and also served on the Executive Board during that time. So my passions for sustainability, design for good, social equity, and engaging more people in our community has definitely spilled over into my Presidency.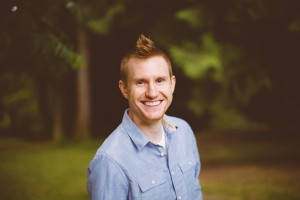 In the coming year we plan to roll out Diversity and Inclusion and Women's Leadership initiatives that will add to our already rich Design for Good and Sustainability related chapter programming and culture. We've also recently updated our chapter's Mission Statement to fully integrate our ethos into the chapter operations and culture, which is an exciting step toward the future of design, in my book.
Everyone on our team, and within our community should be very proud of Seattle's history and leadership within the social cause realm, and with the professionally diverse group of people currently serving with our chapter, I know things will only continue to improve.
Talk about Modern Species—how and why you formed this agency, what you do for brands, why the work is important and what you enjoy most about owning your own firm.
---
Gage: Modern Species was founded in Madison, WI a little over six years ago because I wanted to find a way to design for companies and causes I care about, and do it in a more responsible way – whatever that meant – and I didn't see anyone doing that in the city, so I went out on my own to figure out how to do that. I researched, read books and website resources, spoke to experts, attended conferences and experimented my way to the point where I had a pretty good grasp on this thing called sustainable design (attempting to have a holistic and positive impact on the economy + environment + ethics).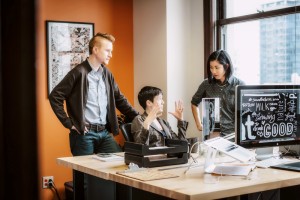 Once I started picking up enough clients, my wife was able to join the team as my partner in the business, and we worked together to build out what Modern Species is today.
In short, Modern Species is a sustainable brand design studio, and we work mostly with clients in the food, personal care, and social cause industries to help them have the biggest, and most positive impact they can on the world. We help small companies refine and magnify their brand to grow and reach a wider audience, and we help support larger companies with brand-centric sustainable design support. So any given day we might be renaming a company, helping them expand upon their impact goals, or working on sustainable solutions for identities, sustainability reports, websites, marketing collateral, presentations, or anything else their brand touches. We're a small team though, so we definitely engage outside experts and partner with other ethos-based companies to help round out our expertise and get the job done right.
We do what we do because we believe a more functional, beautiful, and sustainable world is a goal worth pursuing. We also believe that sustainable, strategic, and responsible design is the future of our profession and we hope to help grow that movement by continuously sharing what we've learned and encouraging others to take steps in the right direction. Design is a powerful tool and our community can quite literally change the world (with the help of others of course), so why not design the future to be better for everyone?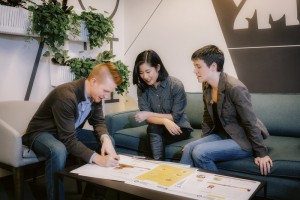 So the reason I enjoy owning my own firm is two-fold: 1. I love business as much as I love design, so I'm at home with the strategic, long-term thinking needed to stay in business; and 2. I love building the type of company I would want to work at, and creating opportunities for others to follow their dream of doing more meaningful work. I should note, though, that owning a business isn't as glamorous as it may seem. It takes a lot of hard work and sacrifices so you really have to want it to keep doing it alive. So don't just start your own studio just because you hate being told what to do, or don't like where you're at now. There are many other ways to be fulfilled. I just happen to love business.
What sort of advice can you give someone just entering the field, based on your own experience?
---
Gage: If you're just getting started and you know what makes you tick, find opportunities to do th
at even if it takes a year or two to find that right opportunity. Follow your passion and your work and career will be much more rewarding.
If, on the other hand, you don't know what you want to do yet, find the right first step. What's your gut saying? Start there. Learn along the way and figure out what makes you tick. Once you stop growing in that role/position, ask for a change or find a new opportunity. Keep pushing toward your passion until you find the sweet spot. And of course, don't be afraid of change. You may have to take some big risks along the way, like quitting a secure job for example, but growth is always better than stagnating even if you have to take the occasional step back. Your passions may also change, so don't feel like you have to stick the plan you set it school – that kind of thinking can limit your potential.
And of course, learn about sustainable design (not just hugging trees, but full systems thinking with economy, ethics and the environment), because if we as designers don't take responsibility for our actions (with the huge impact we have), then humanity doesn't stand much of a chance. So let's make the future awesome together!