The world is facing humanitarian crises in many countries and regions including: civil war in Syria; conflicts in South Sudan; drought and famine in Somalia; military control, poverty and frequent natural disasters in Myanmar; drought and violence in Central America and more. Beyond refugees fleeing war and famine, many people leave their countries behind for the promise of better opportunities and freedom in the US.
Seattle Mayor Ed Murray has announced a plan and partnership to support immigrant and refugee youth and families and reaffirm Seattle's status as a welcoming city. AIGA Seattle invites you to learn more about these issues and discover how you can help make a positive impact by participating in the Changemaker Series.
The Changemaker Series unites teams of creative professionals and nonprofits and social change organizations to make a difference towards supporting local immigrants and refugees by using design thinking, sustainable frameworks and creative tools to help the organizations advance their missions.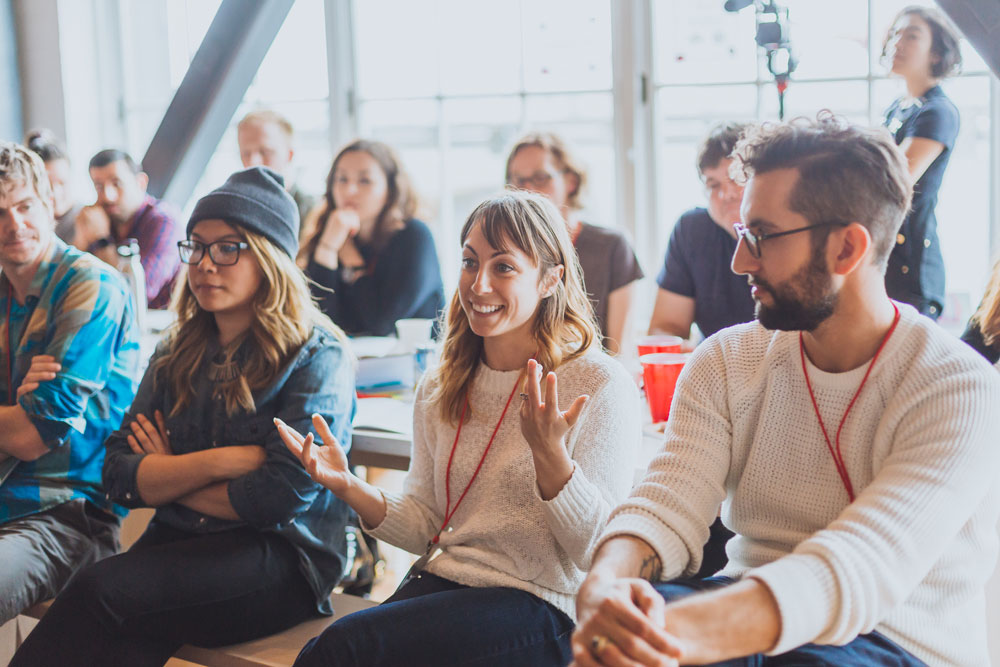 "AIGA Seattle's mission is to 'harness the power of design to build a better future,' and the Changemaker Series is the epitome of that goal. By pairing design teams with social change organizations and facilitating their projects, the series uses design to make a measurable impact on the greater Seattle community." – Jenna Blake, Vice President of Initiatives for AIGA Seattle
For change organizations, this series is a way to reframe challenges in a new light and receive consulting services, research, fresh ideas and actionable recommendations on those problems. It also provides an opportunity to collaborate with a creative project team on topics from developing new brand identities to better communicating services and resources to raising awareness to a new initiative.
"The design challenge for us was suddenly to integrate a very young startup brand into a very established non-profit brand. And then also come up with a very approachable and easy way for the supporters of that non-profit to learn about and use FoodCircles when dining out." – Jonathan Kumar, Managing Director of FoodCircles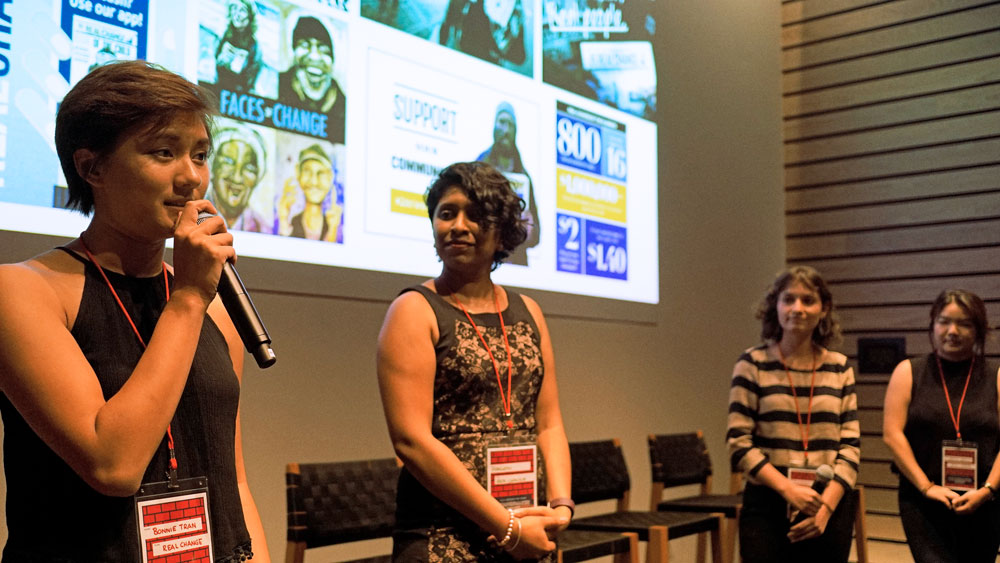 For creative professionals, this is a powerful way to give back to the community, gain deep insights into a social issue, learn new design thinking tools, become an advocate and enact change by using practical skills and experience. Last year, the creative teams embraced practicing empathy most of all and were able to reexamine their problem statements and ideate, then prototype and test meaningful solutions for their organizations.
"Social impact organizations need to have access to the power of creativity and design thinking, the same way major corporations do. If more fields begin to cross over and collaborate using design thinking and human-centered innovation tools, design can begin to escape the confines of aesthetics and product design, and empower us to think more holistically, build better cities, strengthen our communities and build a brighter collective future. As someone who doesn't usually spend time around designers, it's been a wonderful experience to see how much can come from the minds of people who learn to approach the world with a high level of curiosity, empathy and creative vision." – Madeline Reddington, Delridge Grocery Co-op Team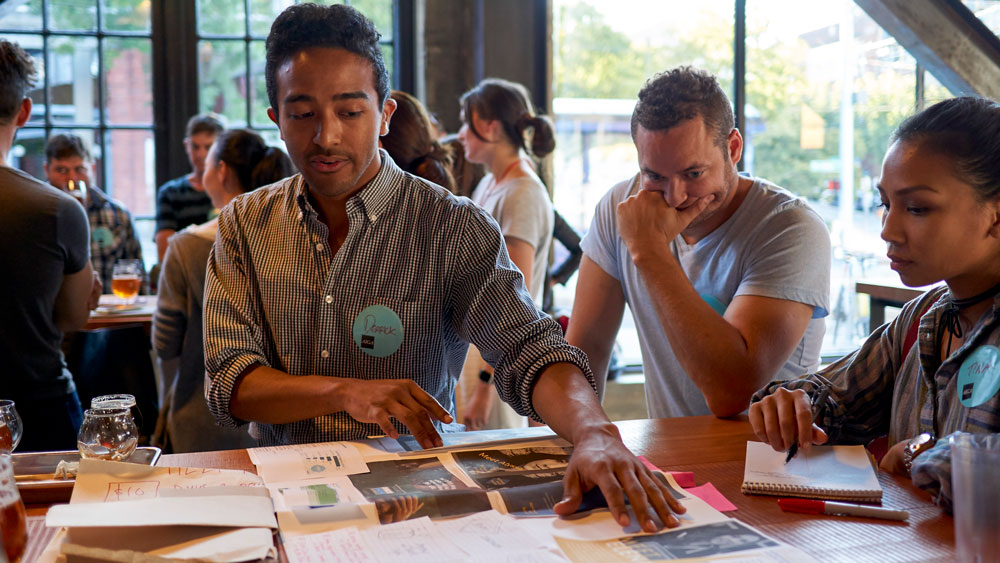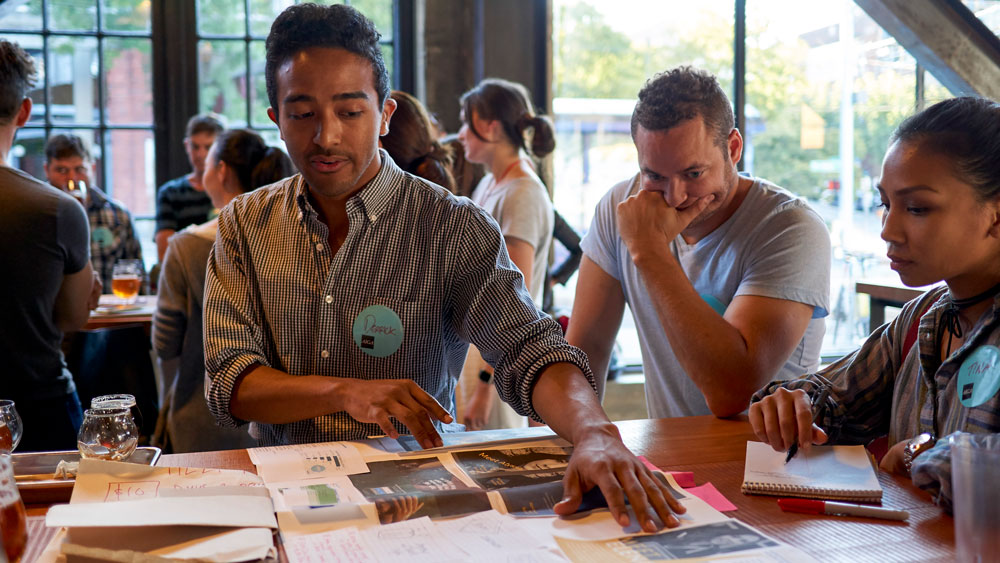 For both creative team members and organization partners, this series provides a lasting opportunity for networking, career-building and an experimental environment for creative collaboration. A hackathon may spark an idea but this is a longer term project that can provide measurable work towards real challenges. Plus, it's inspiring to share a sense of purpose with others who are passionate about this cause.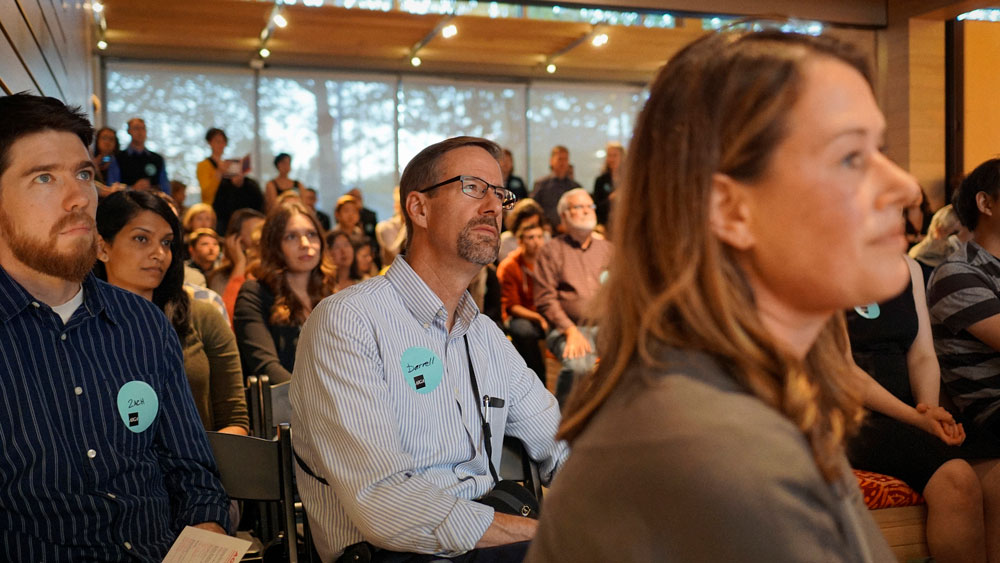 Here are statements from last year's teams about the solutions they developed for their change organizations who were aiding with Puget Sound area housing and homelessness issues:
All Home
Our team paired with All Home, a change organization, working with public and private groups to make homelessness in King County rare, brief and one-time. We were tasked with helping All Home in creating an aware and supportive community where all people have access to a safe and stable home. Through iterations of research, ideation, prototyping and testing, we landed on 3 key deliverables for All Home: (1) Recommendations on improvements for the All Home website, (2) Frame-by-frame concepts for a print or video campaign, and (3) a comprehensive manual capturing the process, results and alternate ideas taken during project.
Northwest Youth Services
Team NWYS worked to empower vulnerable youth in Whatcom and Skagit counties by increasing donor activity to NWYS' innovative programming. After conducting extensive demographic research and interviews with key stakeholders and clientele, the team focused their efforts on conveying the value of NWYS' offerings in a new light. They prioritized building a sustainable foundation for the future of NWYS through creating a new brand and content strategy, deliverables to target existing and new donors, and a playbook encapsulating our research, insights and processes. Derrick Martin has also partnered with Yesler in building an internal pro-bono program that will build upon the great work finished in this project, and ultimately continue NWYS' vision to provide homeless youth with opportunities for success.
DESC
Our team partnered with Downtown Emergency Service Center (DESC), a non-profit that serves the Greater Seattle Area's under-resourced and homeless communities. Throughout the summer, the team immersed itself in DESC's operations, interviewing key stakeholders and uncovering insights into how in-kind gifts were received, processed, and delivered. From our research we found that DESC could vastly improve its process with an efficient processing and communications system. The team brainstormed, designed, and prototyped an "In-Kind Donations Portal," which better connects key players in the donation processing and delivery system. DESC has tested the prototype and is excited about the potential this system holds. The team will continue working together to bring the vision to reality, and hopefully scale the project to serve more nonprofits in Seattle and beyond!
PSKS
PSKS needed a way to more consistently and effectively share their message and mission with multiple external stakeholders. To do this we crafted a brand platform by doing a few things. First, we conducted thorough interviews to better understand who PSKS is and what they have to offer. Once we had a good grasp on that, we summarized their Brand Essence and created a Brand Analogy in order to provide a unified understanding of their value. After we laid the foundation, we designed a physical booklet which set a visual direction for their Brand and doubles as a marketing resource.
Real Change
We worked with Real Change to address their goal of increasing readership and correcting misperceptions of content. Our research into modern news consumption, community involvement, and nonprofit giving habits pointed us to our target demographic: Seattle's millennials. We surveyed and interviewed millennials and found that they faced a variety of barriers to buying Real Change, but the most significant of these was lack of awareness of the Real Change newspaper and the organization's mission. Thus, we generated ideas that could contribute to a campaign to increase millennial awareness of Real Change, and tested different messages and images through Facebook ads.
Sea Mar
Working with Sea Mar and getting to be a part of their organization was an amazing opportunity for the Tin Shoe creative team. Our desire to create something impactful was only amplified by working with and getting to know their passionate staff. In the end, we produced an easily reproducible method for Sea Mar to follow in order to better reach those at risk of becoming homeless, emphasizing that prevention is key. We created our own example as a roadmap, using at-risk parents as a target population. Based on the idea that their children are both a stressor and motivator, we encourage these at-risk parents to come into Sea Mar not only to stay healthy for themselves, but for their children. This resonated with Sea Mar since a good portion of their patient population are families. We cannot wait to see the future work Sea Mar is planning and hope we left as great of mark on them as they did on us.