Get to know Krista Serianni, Special Events Director for the AIGA Seattle Board of Directors
Getting started.
Growing up in Philadelphia, Krista Serianni's interest in design started at a young age. Her Dad owned a small marketing firm and, on occasion would take her into work with him where she fondly remembers first playing with letterpress materials. Serianni acknowledges that having parents who understood the creative realm was an asset to a budding designer. "This gave me focus and the support system I needed to pursue a path in design."
Her support system widened when AIGA came into the picture while Serianni was in college at Philadelphia University. The design organization was largely integrated into the student community on campus, so it was a natural fit for her to get involved—even if initially it meant working the coat-check for local chapter events. Eventually, Serianni rose the ranks to Secretary for the student chapter, which instilled a passion for the organization that she'd soon take with her across the country.
Training as a designer in Philadelphia (and Serianni would argue any city on the east coast) meant becoming very print-focused as a creative. After graduating college, coming to Seattle was more of a shock than Serianni had imagined largely because there were virtually no print jobs. She joked about the city's sustainable side saying, "We recycle out here, and at home, it's all about how much printed stuff we can make."
Today, she finds herself in a position that allows her to still have some involvement in print as a designer for Pro Club, where she leads their bimonthly magazine. To fill the rest of her time, she freelances with clients back home in Philly as well as with local Seattle non-profits. She enjoys her role at Pro Club because of the diversity in projects it offers; freelancing gives her the opportunity to dive more deeply into the things she's really passionate about, whether it's harkening on her roots with traditional print or contributing to a good cause.
The design community in Seattle.
Here the design community is constantly changing. Serianni considers Seattle the "Silicon Valley of the North" because of the breadth of design opportunity and the melting pot of different design disciplines coming together to influence and build on each other in innovative ways. From architecture to digital advertising, she feels there are a lot of brilliant, talented people in Seattle that make it different than other cities.
Serianni has also noticed community is very important here. "Even though there are a lot of people who aren't originally from here, the strong sense of community isn't lost." The Pacific Northwest voice is so strong across brands, organizations, and people in this area. When you combine those elements with a lot of transplants and outside perspectives, it makes for a truly special experience to live and work as a designer in this city. The sense of community makes it feel more like a safe place for creatives.
"Everyone seems to have a desire to solve a problem here, which makes it an exciting place for a creative person."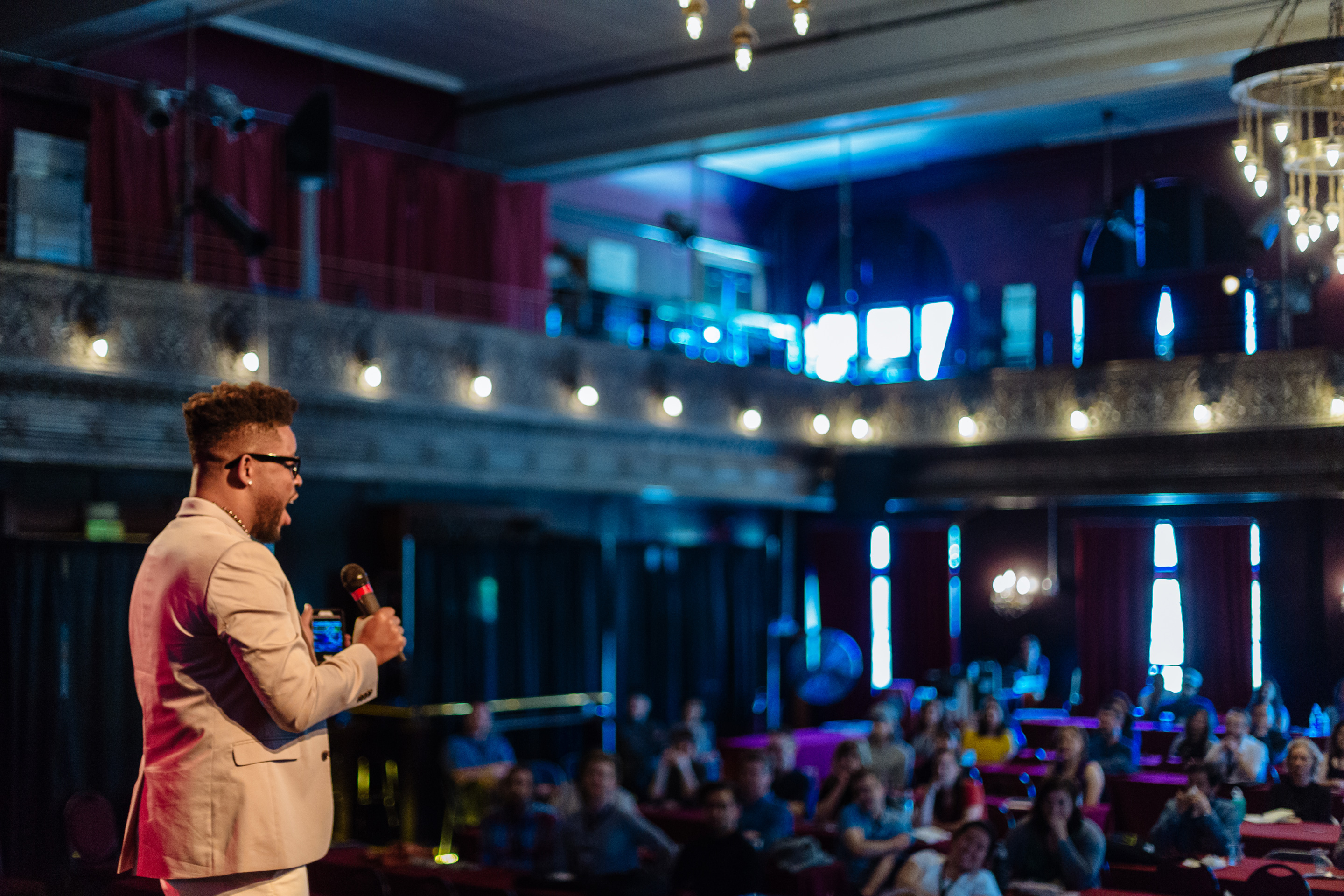 Risk and reward.
When asked about big risks she's taken in her career, Serianni talks about her move to Seattle. "It was completely different than Philly. It was terrifying because I was leaving print behind. Seattle is a completely different beast."
The change from a print-heavy environment on the east coast to a largely digital-focused west coast was immediately apparent when she started the job hunt in Seattle. "I would bring my briefcase with my print portfolio to interviews. People would always look at me funny; I quickly realized I needed to make the jump to digital and switched to an iPad for portfolio presentations."
But to really break into a new community, Serianni knew she had to make an impression. Why not mail red monkey figurines—her trademark symbol—out to 200 industry peers? (Resume too, of course.) Serianni took a leap of faith that the Seattle design community would be open to a unique idea like this and her intuition paid off. "The response was overwhelming and welcoming," says Serianni, who mentions people have still brought up the red toys years later.
Maintaining inspiration and drive as a creative.
Serianni finds that what really revitalizes her creative energy is taking the time to learn the story or narrative behind designs she likes. Not only does this build empathy and understanding, it helps her to consider more than just aesthetically pleasing design solutions and how to design with meaning. After a bad skiing accident over a year ago, Serianni says her sense of empathy for more inclusive design practices has been completely reshaped.
After the accident, Serianni was forced to remain virtually immobile for a month before she could begin physical therapy. This period pushed her to become more aware of accessibility and the challenges facing people with disabilities. Serianni says most designers look at being mindful of accessibility as limiting to their work. But after living it, she says she has a whole new perspective of its importance. "Living in the capacity of someone who couldn't fully function on their own blew my mind. I got a firsthand look at what it's like for people with disabilities and the disservice much of the design we see in our everyday life does for them."
Serianni had an awareness of the importance of accessibility before the accident but realized she was doing it all wrong. "I'm grateful the accident happened because it completely changed my view of life and my work." At Pro Club, she's found ways to adjust the typography to make the magazine more accessible to the community it reaches, which skews toward an older demographic. The feedback she's received has been extremely positive, with many saying it's easier for them to read. Serianni says, "Now I'm the accessibility police at work!"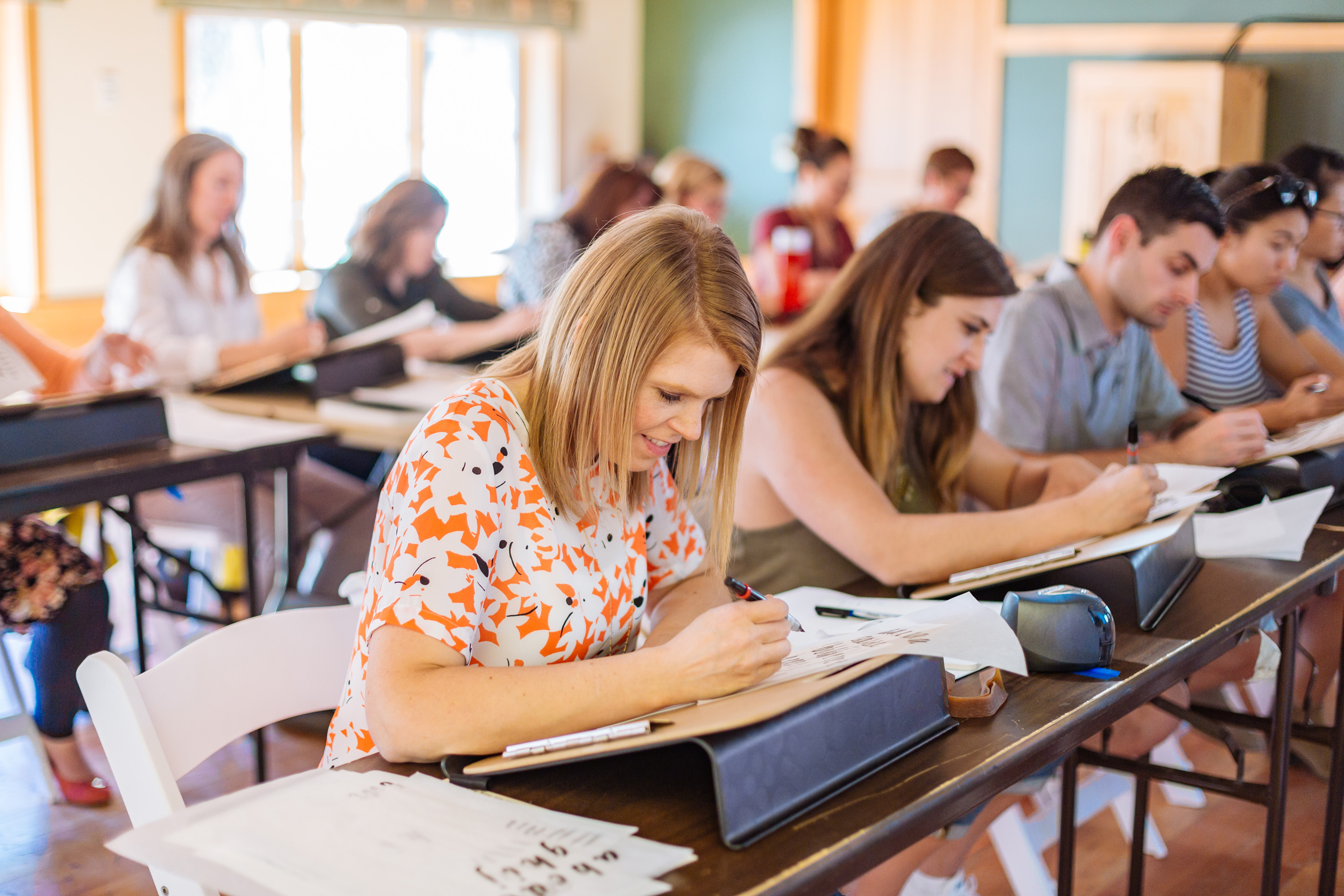 Advice for new creatives.
Her number one piece of advice is simple: pump the brakes. Taking things slow can allow the time you need to really develop as a creative, which is increasingly hard to do in an age when everyone wants to move at lightspeed. With social media and other outlets constantly inundating our lives, it's tempting to feel the pressure to be at a certain level by a certain point. But Serianni encourages anyone just starting out to not compare yourself to other people.
"In your early 20s, you think you need to be on the level of the greats; but nine times out of 10 the greats didn't become great right away." The important thing Serianni emphasizes about the path to becoming "great" is to keep going, even when you feel you've hit a low. And she's no stranger to overcoming lows. During one of her early stints at a Seattle company, she was fired and forced to take a hard look at how to learn from the situation, pick herself up, and move forward.
Soon after she lost her job, she happened to be slated to speak to the graduating class at her alma mater in Philadelphia. She was asked to share her successes in the "real world." Instead, Serianni used the opportunity to tell her story about her recent career downfall to reiterate the importance of failure and perseverance.
"Everyone in college fears getting fired, and my response is: so what? I moved across the country and got fired; you have to take it and make it your own thing because you're going to fail at some point and there's no direction to go but forward."
It was a great learning experience she says she wouldn't take back—and it lit a new enthusiasm in her to prove her value even more in her next role.
Serianni knows that part of this business is getting used to failure, but at the end of the day your passion and drive for your craft should be your north star as you move through your career. "My grandparents instilled in me that if you love what you do then you'll never work a day in your life."