We have a theory: If you bring together 50 creative volunteers, 6 local nonprofit organizations, and arm them all with the design thinking process, something special will happen—real, lasting change.
In May, we embarked on the 5th annual test of that theory with the kick-off of the 2019 Changemakers Series. This year's cohort of creative participants has a wide variety of backgrounds, experience levels, and reasons for dedicating a weekend—and eventually the entire summer—to solving unique challenges facing Seattle-area environmental conservation nonprofits.
Wildlife and public lands conservation, advancing environmental policy, and ensuring environmental justice are issues that can never be fully addressed in one summer, but the Changemaker teams are partnering with a group of nonprofits to increase their capacity and help them make a local impact on these global issues.
So who are these 50 participants, and how did they become Changemakers? Most participants have a design background, but many bring other unique specialities, and have a range of years in their respective fields.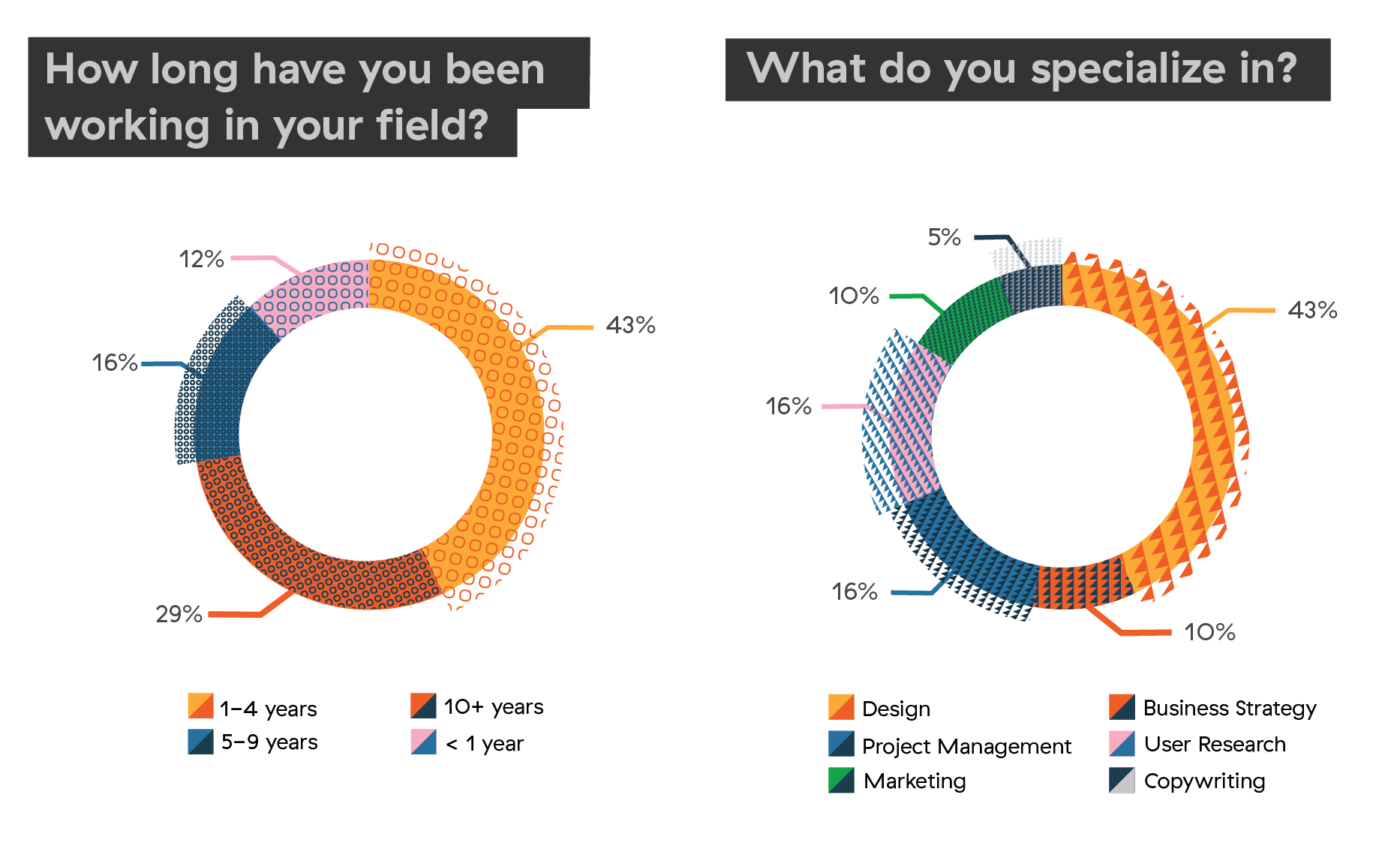 The Series is a space where anybody can improve their design thinking skills and meet other creatives who want to use their skills for good—no matter their background. The design thinking process can be learned and applied by all disciplines in a variety of situations, and learning it—like the process itself—is a constant, iterative practice. One of the goals of the Series is to show business-minded people that they too can call themselves a "creative" in how they approach challenges.
Prior to Changemakers, I had no exposure to design thinking or the general world of design. I've worked at environmental and social change nonprofits that use similar themes of design thinking by putting people at the center of the solution, but never framed projects or issues as design challenges with defined processes and frameworks. The workshop weekend opened my eyes to a new way of approaching solutions to complex social issues, and reminded me that people hold the key to their answer."

Liz Johnston, Project Manager
During the kick-off weekend, creative participants and their nonprofit partners come together to better understand design thinking, and put it into practice in an intensive workshop setting—all guided by a group of incredible facilitators and design thinking experts.
This year, we were lucky enough to have a group of amazing facilitators, Felix Change, Josh Spry, and Jeanine Spence, guide teams through each step of the process. These exercises provide invaluable tools and skills to apply throughout the summer while working on the nonprofit's stickiest challenges.
What's your "why?"
In addition to the diverse backgrounds of creative participants, each individual comes to the Series with their own intentions for giving back to the nonprofit community. However, one thing is shared across all Changemakers: a commitment to put in the time.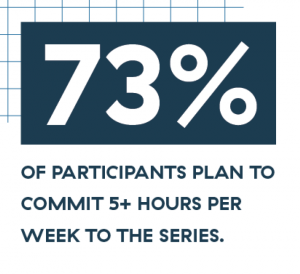 Participants commit to spending an average of 5 hours a week for 3 months to make an impact on the community and a cause that they are passionate about.
The kick-off weekend is two full days of concentrated learning and team building, and is followed by a summer-long experience collaborating with a team of fellow creatives and a nonprofit partner.
Come September, Changemaker teams will have developed a final product addressing their nonprofit's unique challenge. And so much more.
But you don't need to hear it from us (though it is hard to get former participants to stop reminiscing about their experience.) Hear from this year's creatives on what they hope to get from the Changemaker experience:
Meet passionate people
The Changemaker community is a collection of engaged creatives who believe in the power of working together towards the greater good. Many past participants have created lasting friendships, worked on new projects together, and some even come back to volunteer every year to keep the Changemaker momentum going.
"I've been looking for ways to get involved in the nonprofit community in Seattle for a while but haven't quite found the right fit. My hope is to (a) connect with other creative folks around issues we're all passionate about, and (b) amplify the already-great work of existing organizations to make real impact."
Give back
Regardless of what they do from 9:00–5:00—whether it is for Seattle's largest companies down to scrappy design firms—participants want to use their skills for something other than just work.
"To fully align my passion for non-profit and social justice work with my design work would be nothing short of amazing."
Create meaningful change
An entire summer of design thinking is more than just volunteering your time. There is a shared belief among participants that the framework will make lasting change—for one non-profit as well as our larger community.
"I can't wait to get started and create something that can benefit the non-profit but also be a part of a larger dialogue about how we want to live in the world.

I honestly hope to be able to create and be involved in seeing through an important project that will have a substantial impact on our society and environmental issues."
Learn and grow
The Changemaker series is unlike anything our participants and non-profits have done before. The opportunities for new ideas and experiences are endless, but that also means facing the unknown, and being comfortable with the uncomfortable.
"I have many skills that I have developed in academic settings—qualitative and quantitative research, project management, writing, etc.—that I have not had the opportunity to formally apply in work settings. I have done my own work to personally and professionally employ HCD techniques, and I'm eager to get to work on a team formally doing more of this work.

I hope to challenge my traditional way of thinking and incorporate new, creative processes into my work."
I hope to challenge my traditional way of thinking and incorporate new, creative processes into my work.
---
After the workshop weekend, participants were excited for the "opportunity to get to know so many different professionals for a common purpose that was other than self promotion," develop into creative teams and nonprofits were appreciative and excited to have a group of talented people supporting the work that they are passionate about.
The next 3 months will no-doubt produce some inspiring and impactful results! The final showcase will be in September where our Changemakers and the extended community can celebrate the exciting work that has been developed. Look for updates on programs and follow progress on our social media in the coming months and beyond.
We are so grateful to our speakers, event hosts, and sponsors, including Artefact, General Assembly, Fuse IQ, and many others who provided us with an incredible spaces, food and beverages, knowledge and expertise, and funding to make our program possible.