Client
Team Members
Catherine Derkosh, Eva Dunn, Amie Hardt, Tiff Higa, Hayley Jang, Erika Spoden, Anthony Ugas
Challenge Statement
How might we enhance our understanding of our communities' needs in order to better serve them through Encompass' free opportunities for children and families?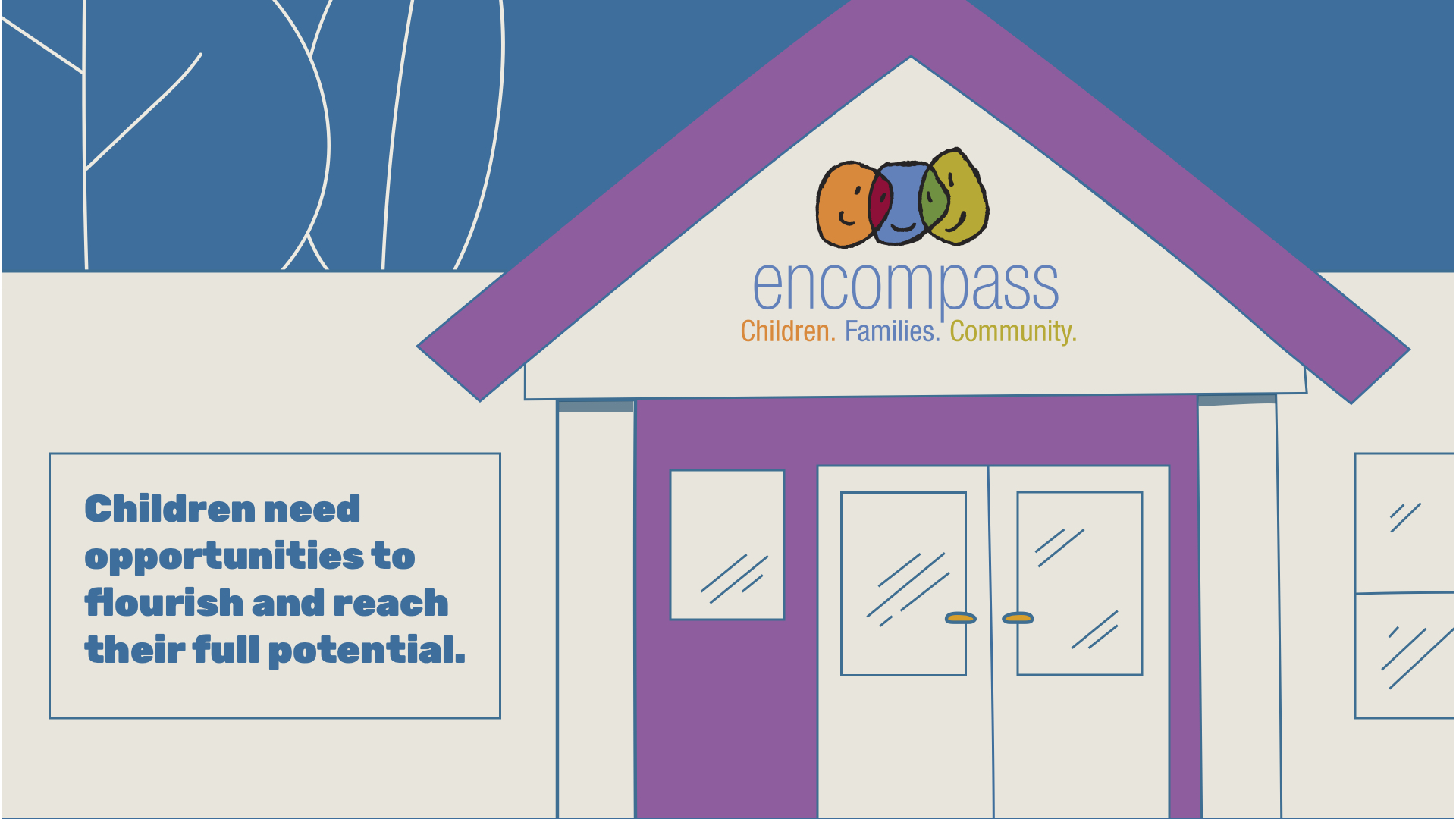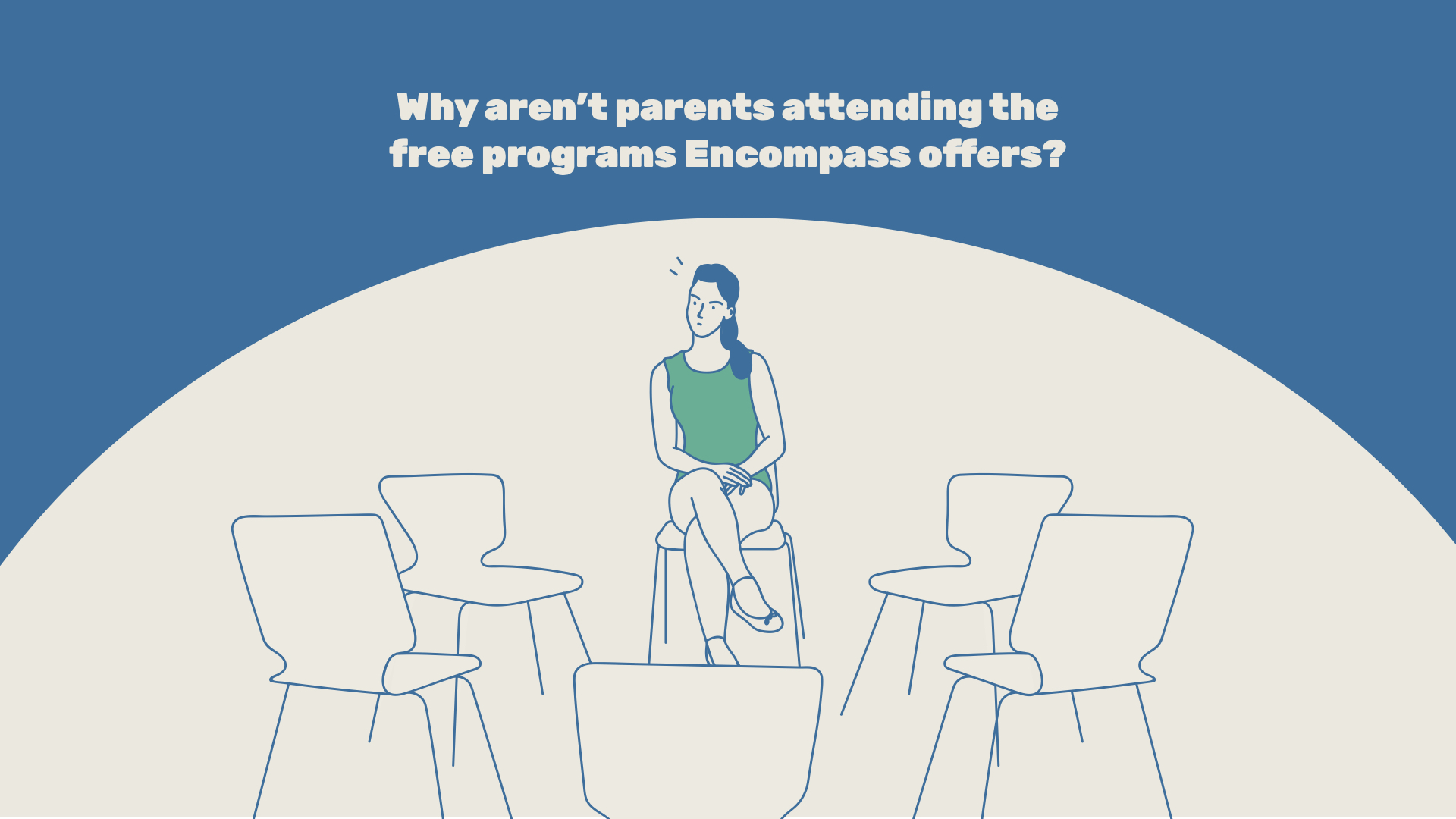 Organization Overview
Encompass is a center for family learning. This organization works to help children and families through three programs: Early Learning, Pediatric Therapy and Family Enrichment. Started by a small parent group in 1966, Encompass has grown to serve 1,500 families in 2016. The Changemakers specifically worked with the Family Enrichment program, which provides support, resources and classes for parents.
Team Research
The Changemaker team spent about two months researching common parental trends. They conducted interviews with numerous parents and surveyed about thirty people. Through this, the team uncovered insights into what the parents needed and wanted out of Encompass's services. The team also spent their time researching ways to creatively solve the challenge Encompass presented to them.
Problem Identified
Encompass came to the project team with a problem: the organization's parent workshops had low attendance rates. The Changemaker team conducted research which led to the development of two user personas. This provided a lens as the team considered possible solutions and enabled them to refine the focus on why these two types of parents may not be attending classes. Moreover, the personas helped the team tell the story of unmet needs they discovered and how potential solutions could help.
Design Solution
To address the problem, the Changemakers designed a how-to guide to show Encompass the process of creating and maintaining a podcast production. It includes everything from the best software to guidelines for the episodes. This concept was developed to bring Encompass' vast resources to the parents directly—instead of the parents having to come to the organization for a class. Parents will be able to listen on their own time and still learn from the expert staff at Encompass.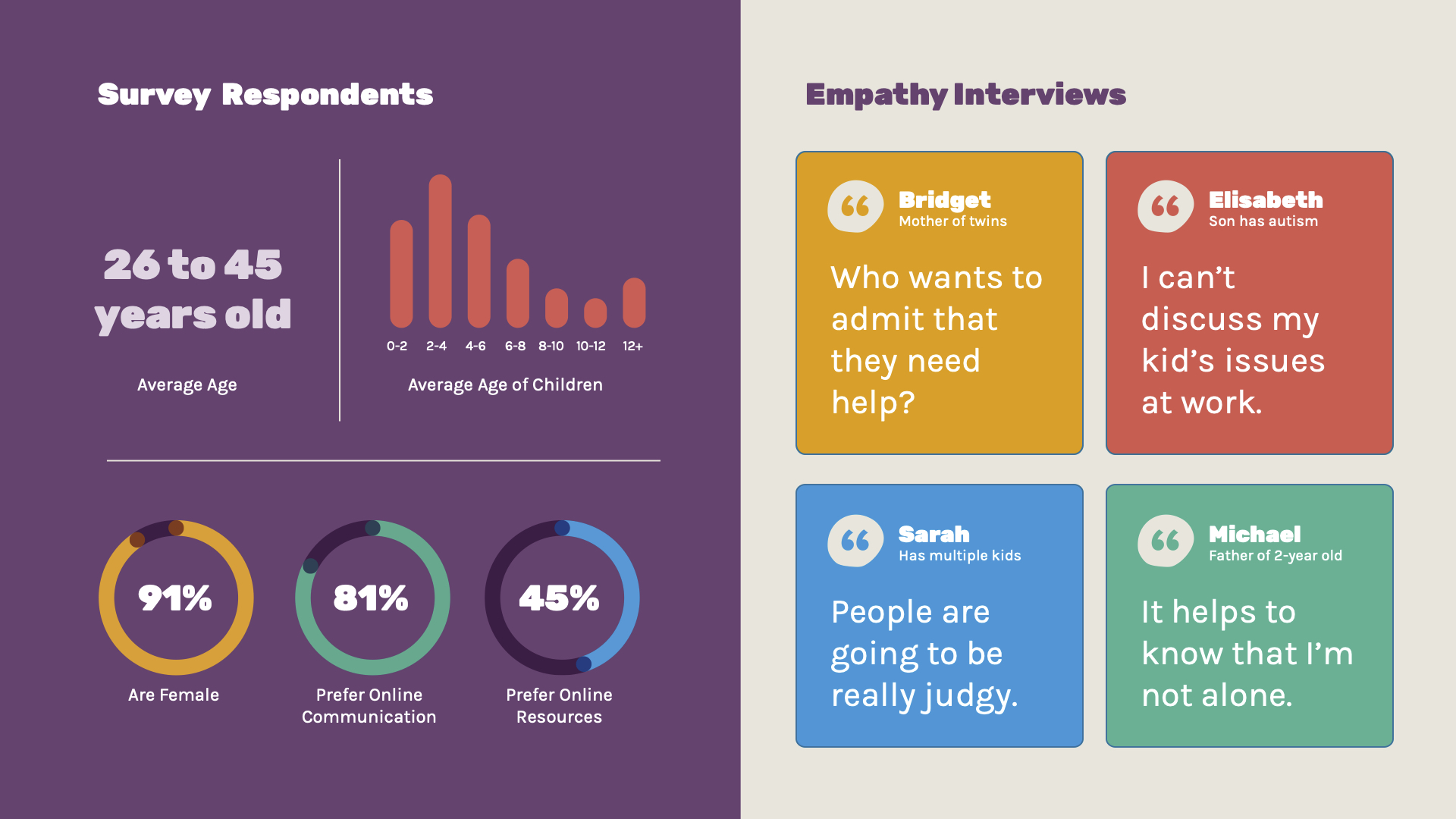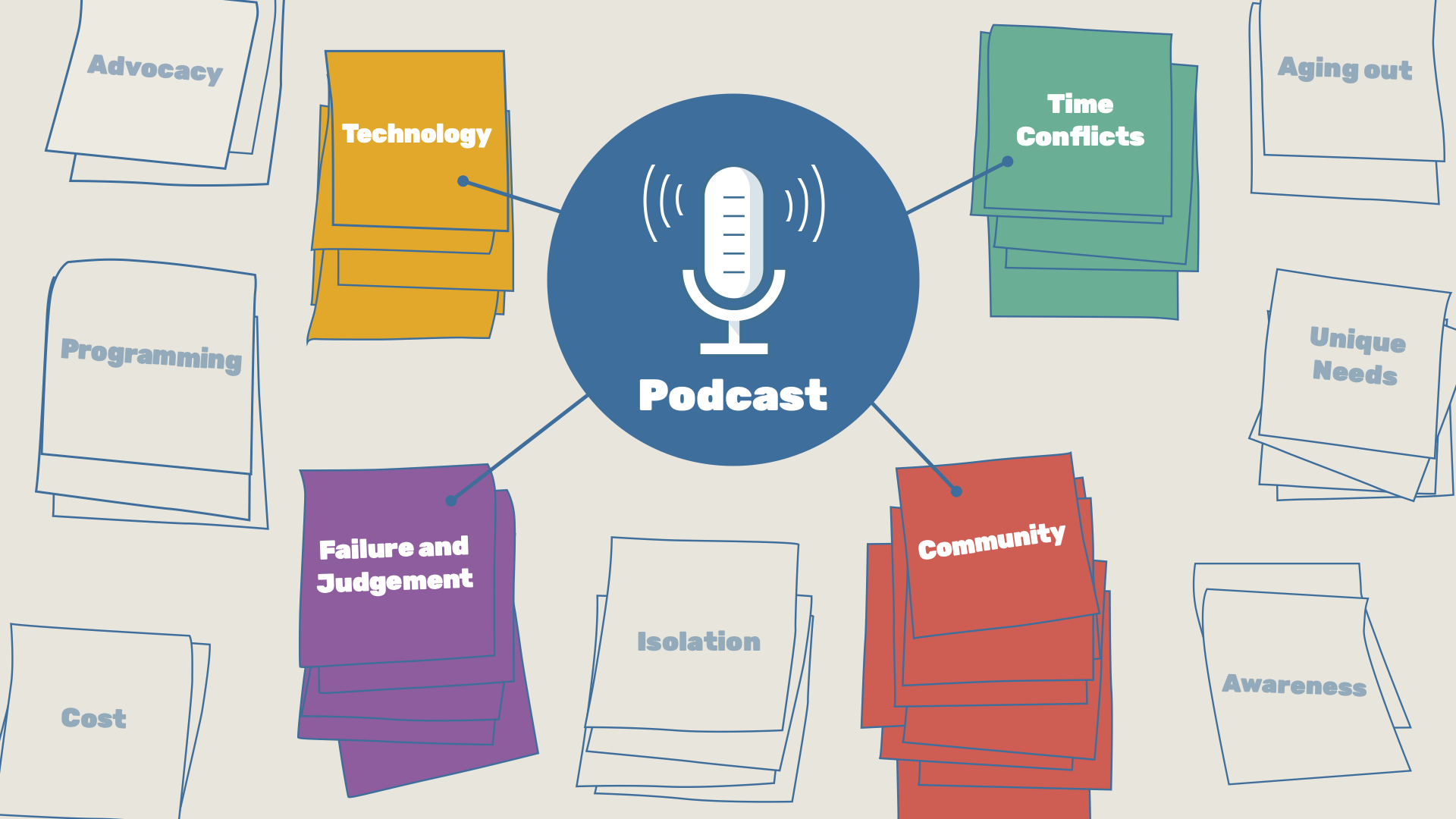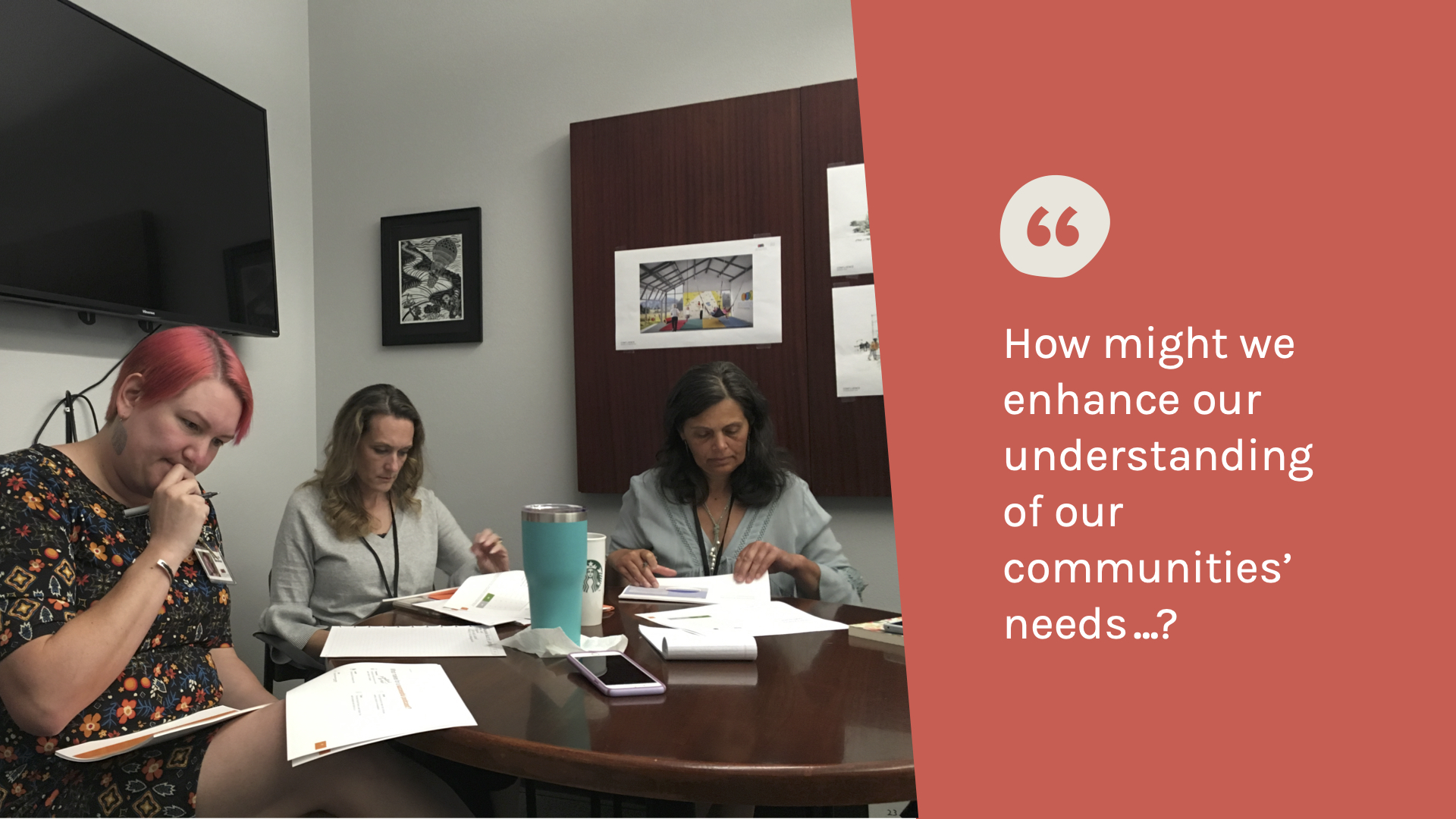 Challenges
Time was the main challenge for this team. They ideally wanted to help produce a couple of podcast episodes for Encompass, but tight schedules got in the way. Instead, the team conducted extensive research for the best practices and equipment for making a podcast so Encompass were set up to produce a series on their own.
Results
The next step for Encompass is to produce the podcast by referring to their how-to guide. The staff at Encompass is hopeful that the participants in their programs will increase through this accessible form of technology.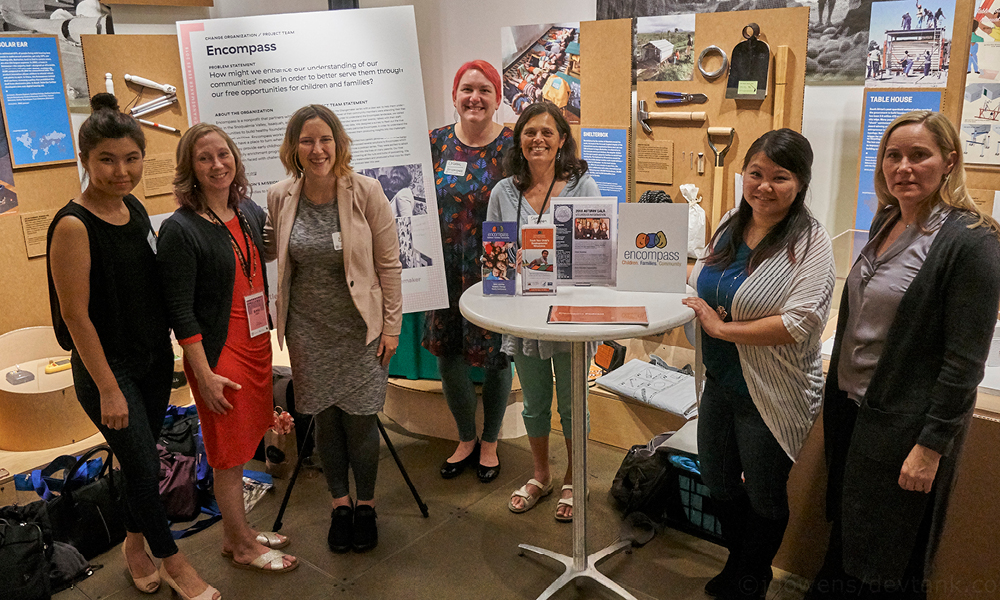 Update
Encompass launched their Parents Talk Podcast in 2019. Each episode discusses a different aspect of parenting and raising young children including perspectives from parents and advice and insights from the experts at Encompass. Topics vary from picky eaters, choosing a preschool, screen time for children, chores and more.
You can listen to their podcasts here.
---