Problem Statement
How might we create communication tools to better engage key stakeholders with all advocates and allies of the You Grow Girl! sisterhood so that they feel more connected to the mission of empowering girls and young women of color?
Project Team Statement
Through the 2020 AIGA Changemaker series, Team Rise collaborated with You Grow Girl! to research, develop, and implement a human-centered solution to better engage key stakeholders, improve donor reach and increase visibility of the organization. Team Rise began work with You Grow Girl! by getting to know members of the sisterhood as well as internal teams. Through discussions and team research, Team Rise was able to pinpoint a missing critical component at the root of any brand seeking sustainable success: a way to consistently communicate their mission and essence to all stakeholders and donors. So, we landed on co-creating a Sisterhood Toolkit that is a living, breathing and comprehensive document that will serve as the core of the You Grow Girl! brand. This kit brings key content and brand assets together, ensuring that the You Grow Girl! message is always clear and consistent. The goal is to make it easy for members, advocates and allies to be able to communicate the You Grow Girl! mission and continue to do the amazing and essential work that they do.
About the Organization
You Grow Girl! was founded in 2002 by Jamila Coleman as a nonprofit organization that works to create a safe space for girls and young women of color to seek support, feel empowered, and express themselves. Over 18 years later, You Grow Girl! continues to support and equip our youth with the proper tools to become leaders in driving economic equity and opportunity for themselves and for other sisters throughout Washington State, and beyond.
yougrowgirl.org | Facebook | Instagram | Twitter | Amazon Smile | LinkedIn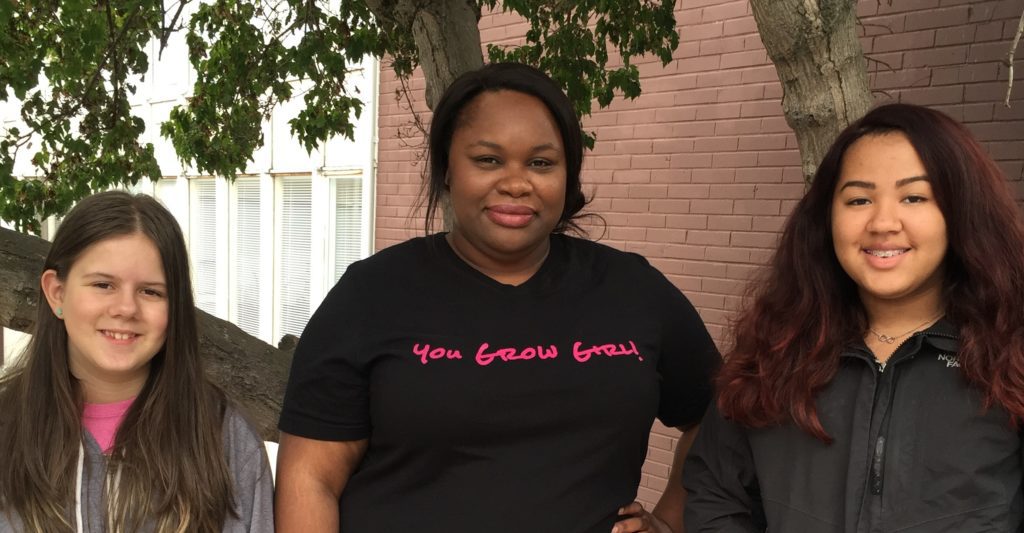 Organization's Mission & Vision
Inspiring her pathway towards sustainable success.
At You Grow Girl!, we believe that girls, especially girls and young women of color, must be accepted for their authentic selves and supported by a community of true allies who show up and amplify gender, economic, and racial justice. We know that self-sufficient women positively contribute to a just, equitable society and a healthy economy.
Client Representatives
Jamila L. Coleman, Founder & Executive Director
Natalie Carlin, WISe Therapist
Board of Directors, Youth Leadership Board, Staff, Participants, and Donors
Creative Team Members
Showcase Presentation
Watch Team Rise share their team's story at the 2020 Showcase:
Learn more about the Changemaker Series or its 2020 Changemaker Series teams and organizations!