DEI Event Portfolio
Event Portfolio
2017 Inaugural DEI Event Viewpoints: Maurice Woods on Race + Design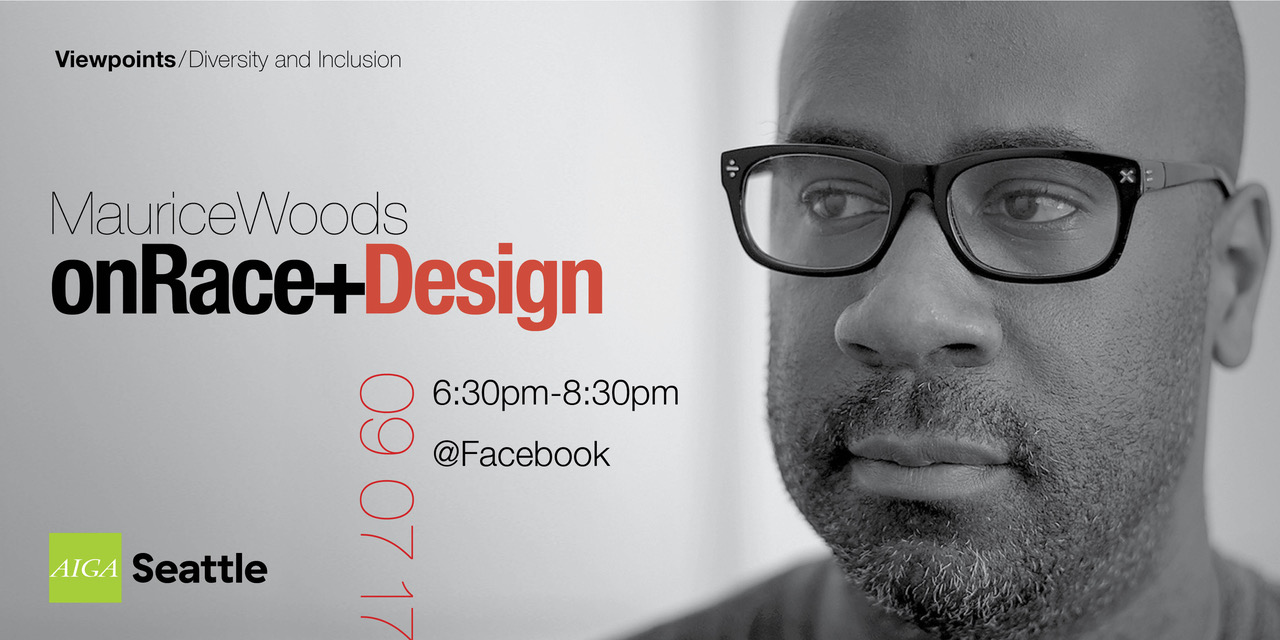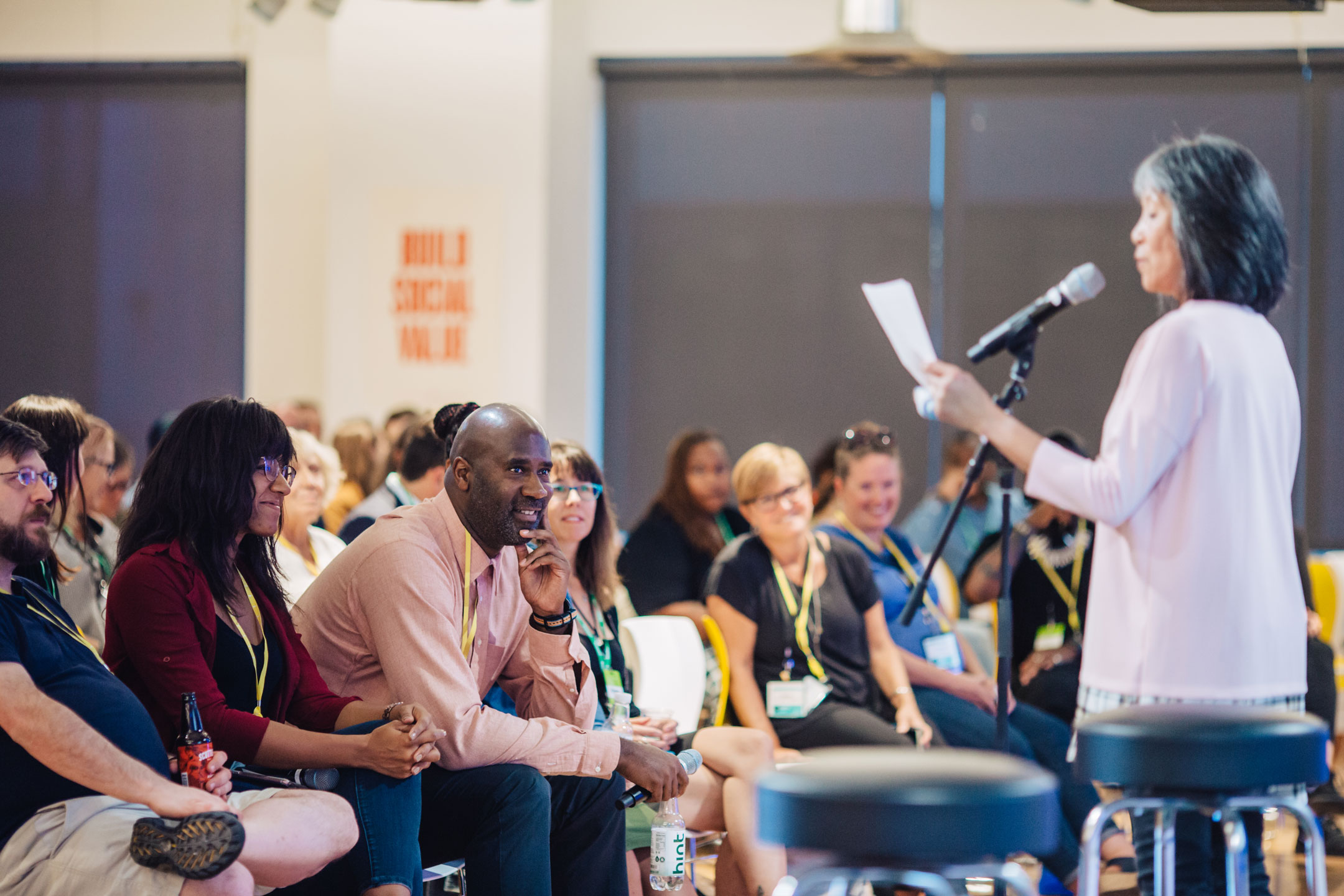 How do we improve diversity in the tech and design-related industries? What actions will create a more inclusive industry culture? In an effort to start a dialog here in our community, AIGA Seattle proudly presented Viewpoints: Maurice Woods on Race + Design, the first event in our new Diversity, Equity, & Inclusion programming initiative.
Maurice Woods has spent over 15 years bringing design to underrepresented minority communities. He founded Inneract Project, a San Francisco-based nonprofit organization that provides free design classes and training to underserved youth. For Maurice, his only passion greater than design is using it to give license to young people's belief in themselves. His organization doesn't simply teach young people skills for getting a job at a Google—instead, it empowers them to find the courage and confidence to start the next Google.
Maurice spoke about strategies for creating a more diverse workforce in design-related fields, including success stories from Inneract Project and the challenges he faces in getting communities of color to consider design as a career.
About Maurice Woods:
Born and raised in the San Francisco Bay Area, Maurice attended the University of Washington on a basketball scholarship in the early 1990s where he earned a BFA in graphic design. After seven years as a professional basketball player, he returned to UW to complete his MFA degree in graphic design. Maurice lives in San Francisco. A Jefferson Award winner, Maurice also lectures internationally on the topic of diversity and inclusion and contributes to multiple media outlets, including The Wall Street Journal.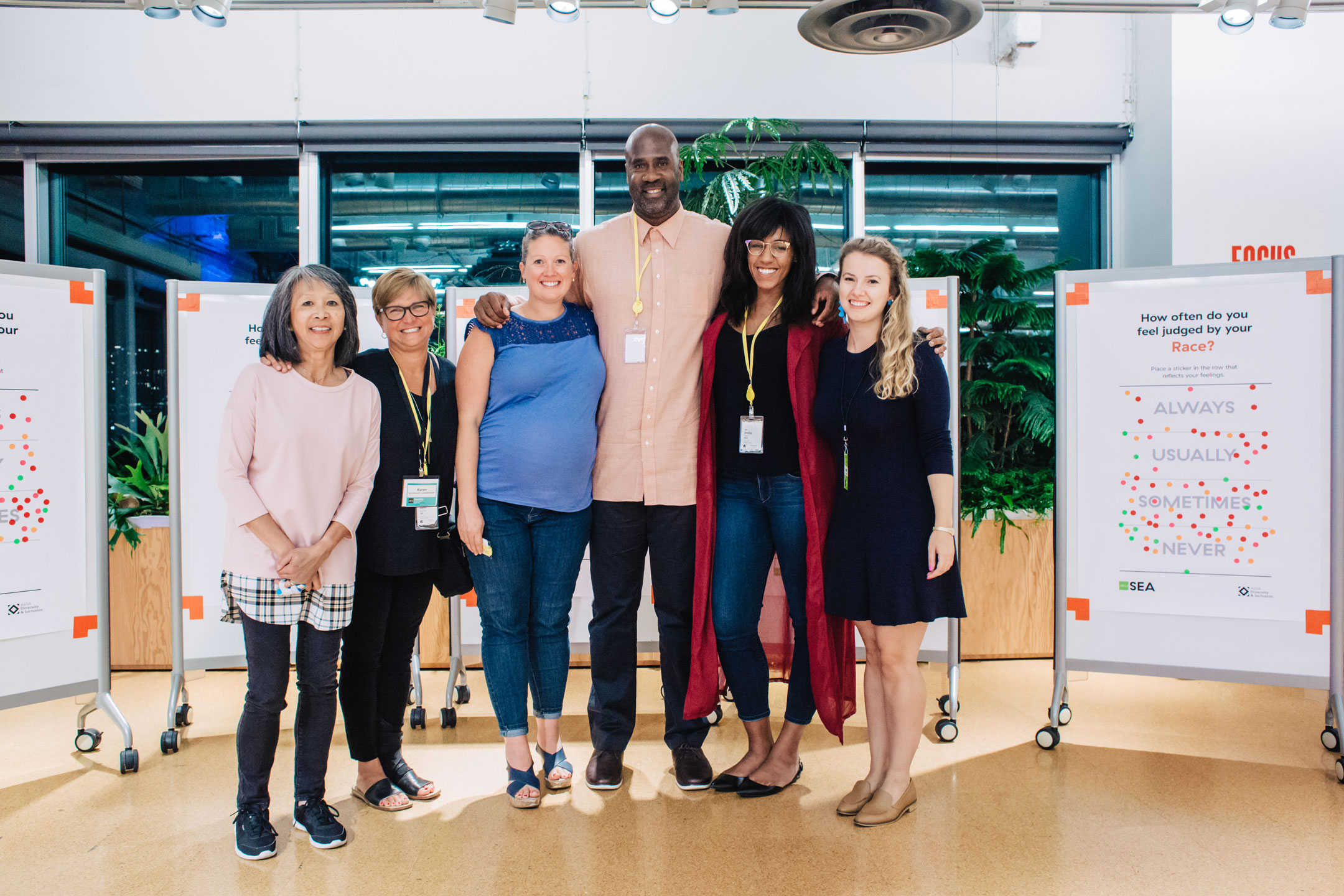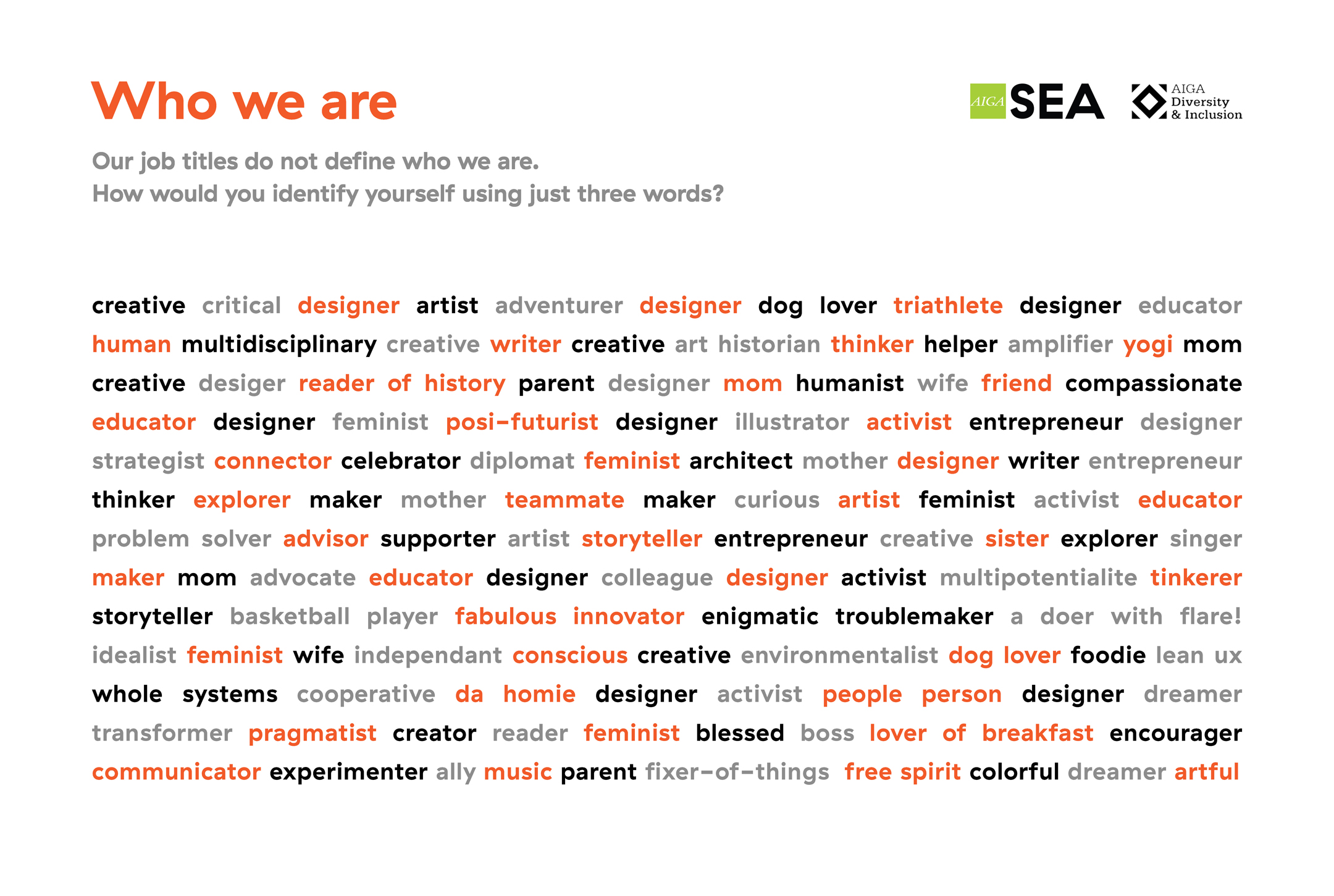 Viewpoints: Maurice Woods on Race + Design

A dialogue with Senior Experience Designer at MileIQ, Maurice Woods, moderated by Jessica Eggert, Founder and CEO of IncludeSeattle, on how we improve diversity in the tech and design-related industries. And, what actions will create a more inclusive industry culture.

Posted by AIGA Seattle on Thursday, September 7, 2017
---
2018 Workshop DEI Event Practicing Inclusion in the Creative Workplace
AIGA Seattle's DEI Initiative presented a workshop on Practicing Inclusion in the Creative Workplace led by Cheryl Ingram, CEO of Diverse City LLC. What is the responsibility of each stakeholder? Attendees were directly engaged as stakeholders in honest and respectful interaction for a close look at hiring, workplace culture and company retention practices. This workshop was designed to surface models for action and demanded honesty in self-evaluating perceptions by and of the company, the employee or job candidate. The event goal to bridge awareness to perceptions – consider the expectations for action, individually, as an ally, and together as an industry, was present for the entire evening. Professionals from the design and business community, human resources, hiring managers, design/project managers, and recruiters gathered to provoke dialogue and understanding of the importance of inclusive design practices.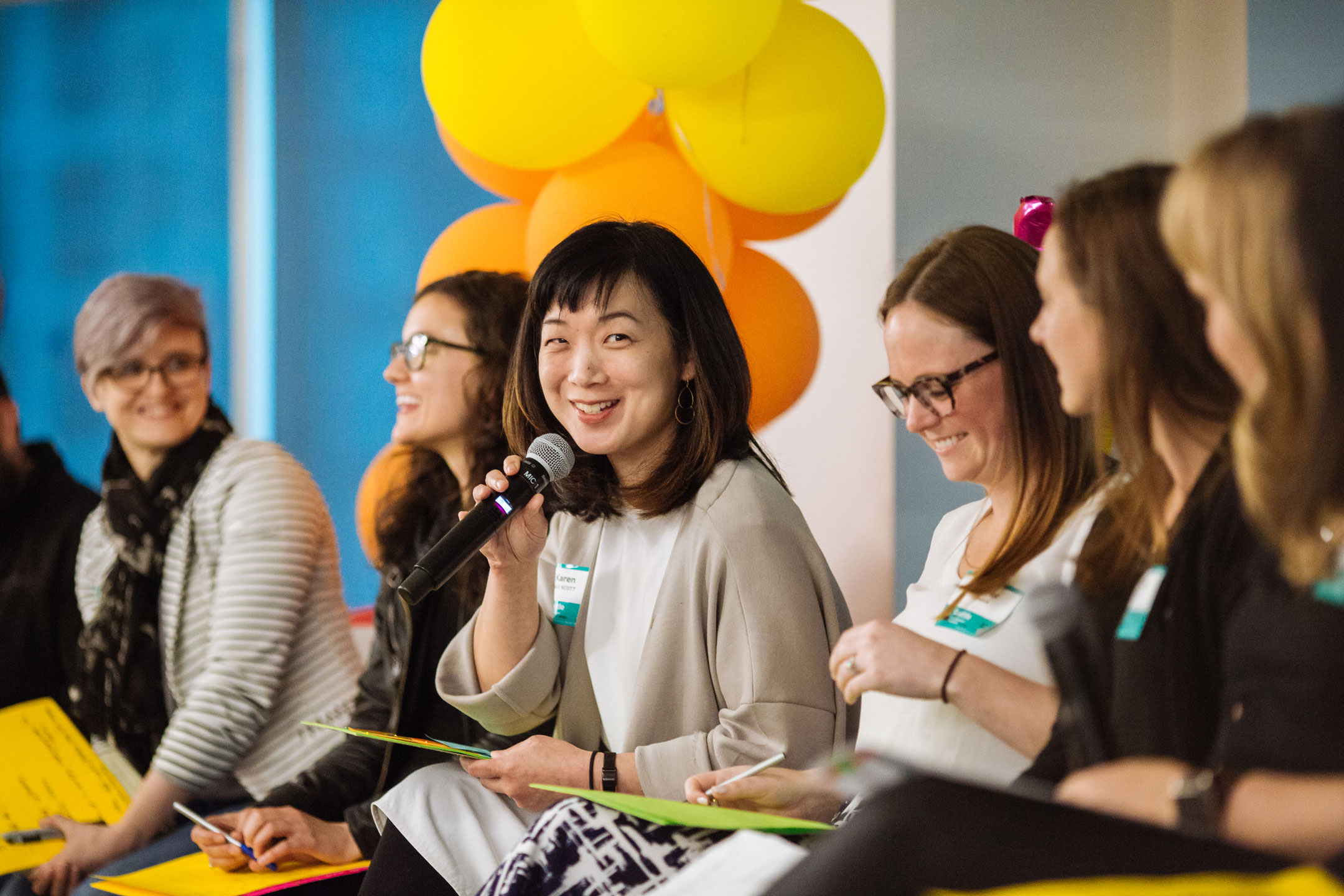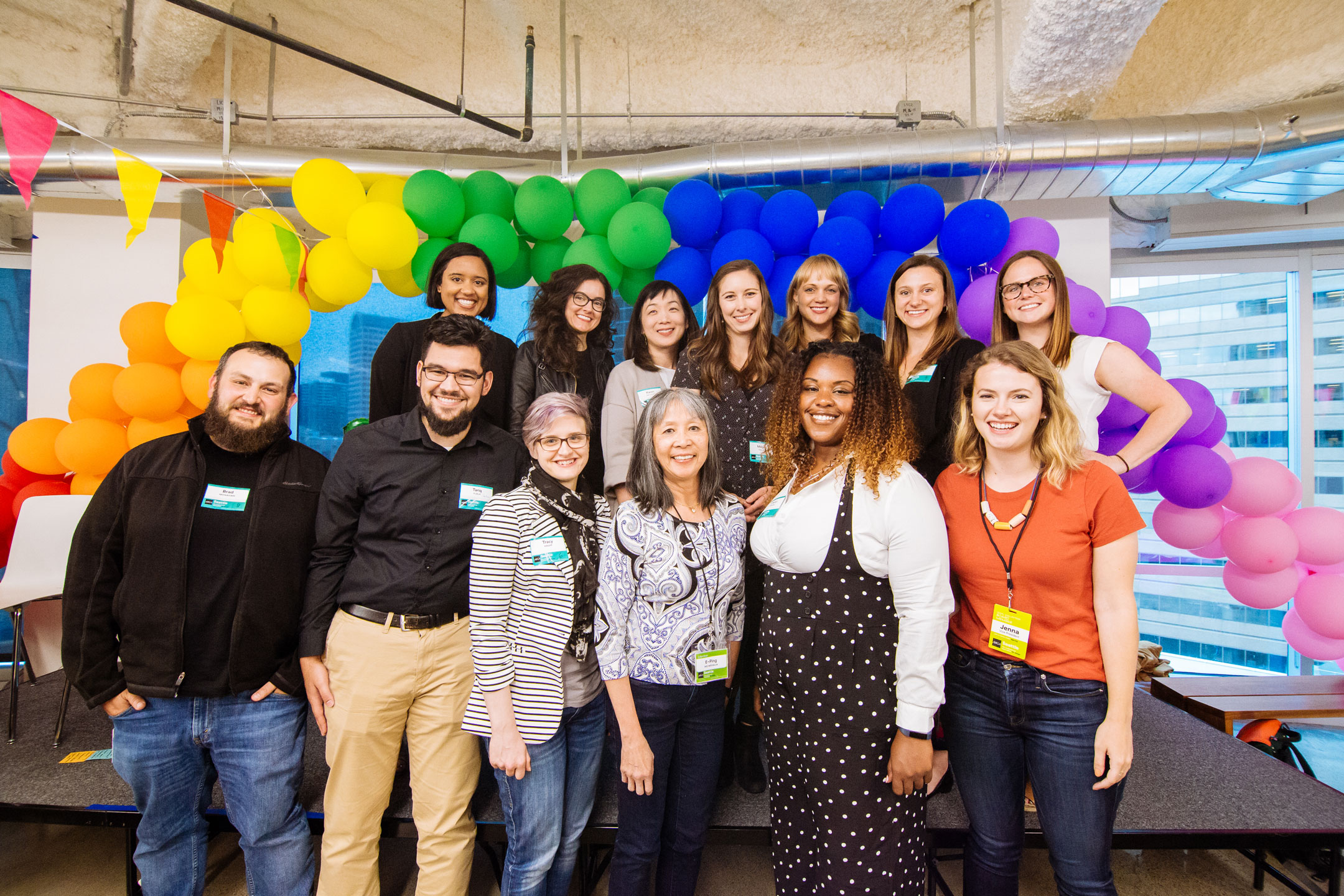 ---
2019 Moderated Panel DEI Event RISK + REWARD | Creatives Daring to Fail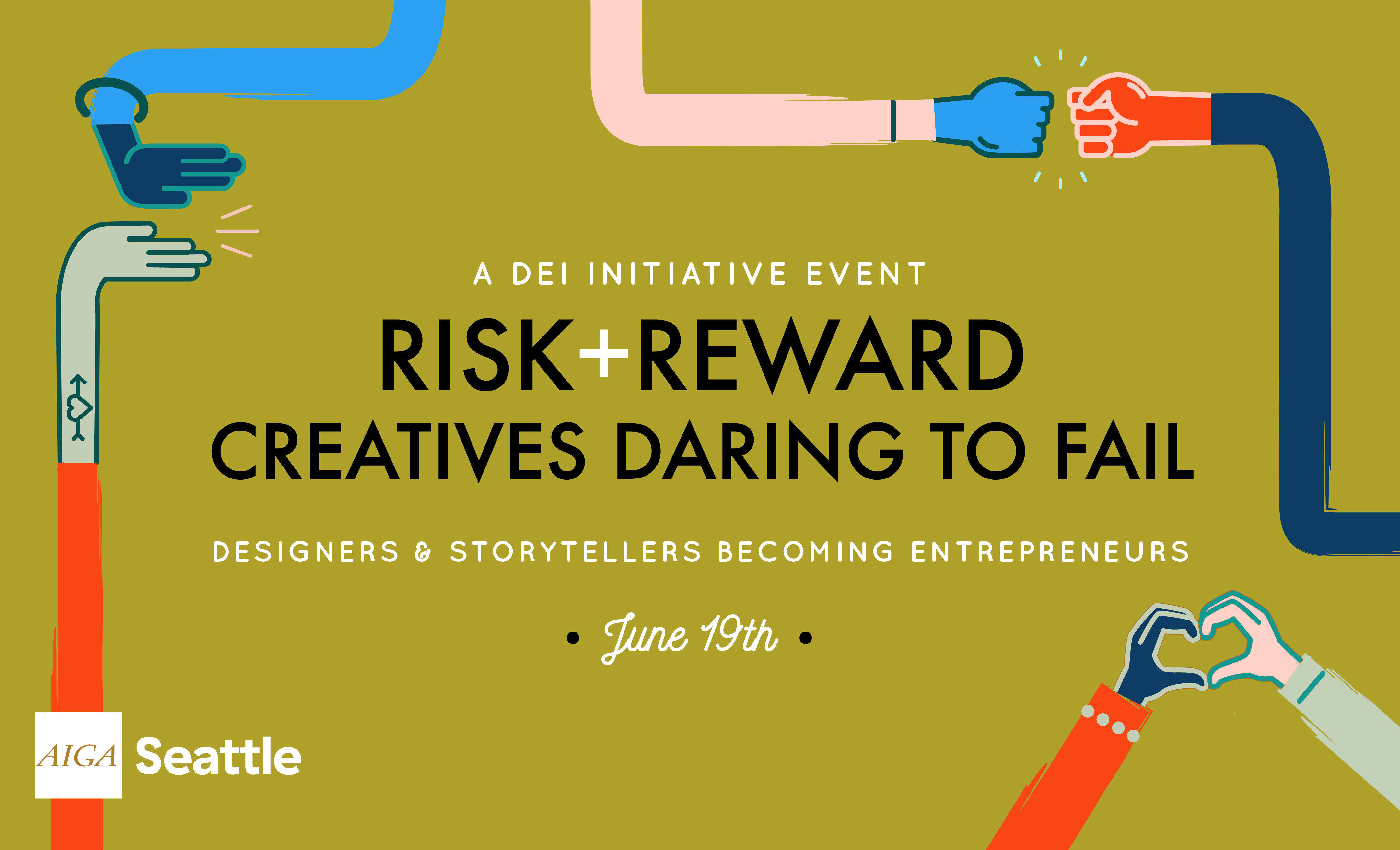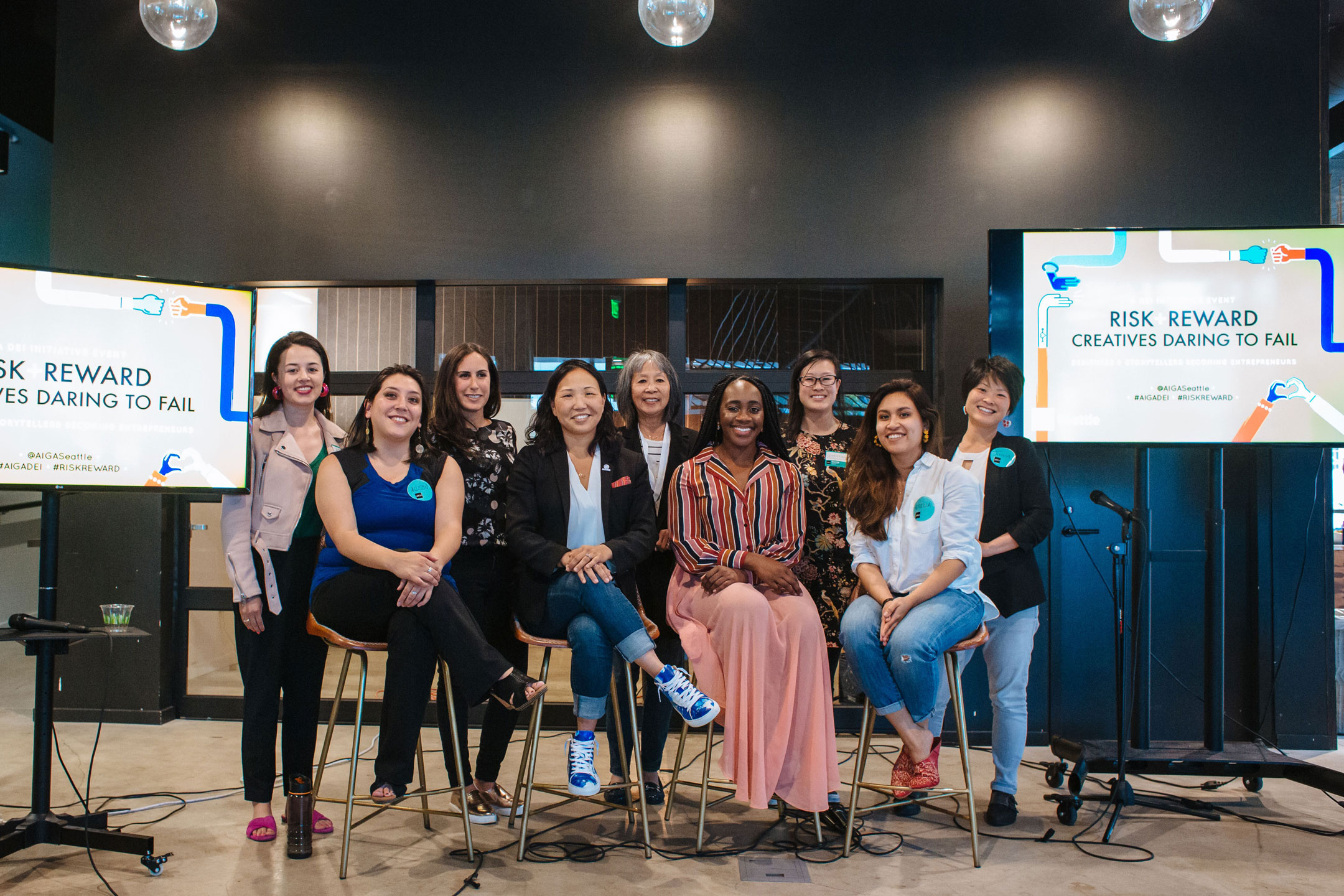 The Organisation for Economic Co-operation and Development (OECD) suggests that entrepreneurship is one way to bring young people into the labor market. While 7.6% of the Gen X population and 8.3% of the baby boomers are self-employed, less than 2% of millennials were self-employed in 2014. Millennials will soon represent the largest generation in the United States.
Our panel of creative entrepreneurs convened to share their founder aspirations and experience in standing up a design-led business. Attendees met a moderated panel of design entrepreneurs sharing stories and insights about the challenges and consideration
of a filmmaker, Gisella Bustillos, an early stage founder of an MVP for multimedia content management, Archiviste
of a co-founder, Karen Okonkwo, in start-up daring to compete with an entrenched stock photo industry, TONL
a principal designer, Allison Borngesser.
Our moderator was herself a female founder of Intentionalist.com, Laura Clise, dedicated to raising awareness and promoting a cross-section of the underrepresented small businesses in Seattle.
The common throughlines of the panel:
offering design-led solutions
the risk-taking and strategies for access to funding
their passion to tackle an identified pain point in their respective industry
their path to becoming a designer and an entrepreneur
their experiences as members of the creative community in Seattle