It's an election year, and politics dominates the news cycle. How can designers and creatives get involved? Are there places that design and democracy intersect? Can we use design to redefine interactions between our government and its citizens? Can we design a better future for our democracy?
AIGA Seattle would like to explore these questions, so we're kicking off our chapter's programming for the AIGA National Initiative, Design for Democracy. Since 1998, Design for Democracy has collaborated with researchers, designers and policymakers to achieve AIGA's goal of demonstrating the value of design by doing valuable things.


AIGA Seattle's inaugural Design for Democracy event, House of Learning, will be an evening of intimate talks from leaders in the fields of design and politics. Knowledge and learning will be the focus as speakers share their insights about the intersections of design and democracy with the Seattle creative community.
At the event, you'll rotate with other attendees between speakers who have prepared short sessions to engage their audiences. From the six+ speakers presenting, you'll be able to choose four sessions that excite you – and you'll get to sit down in small groups with your chosen speakers. This is a chance to learn from and engage on a close level with innovators, strategists, activists, educators, and policymakers who have changed the design and political worlds.
Topics covered may include ballot and election design, political campaigns and logos, and the challenges of motivating Americans to vote. Official speakers and topics will be announced in the weeks leading up to the event.
After the four sessions, you're invited to socialize with speakers and other attendees over light refreshments. We'll encourage conversations about harnessing the powers of design and democracy to create a better future.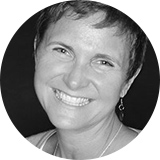 Karen Gutowsky, Professor of Visual Communications at Seattle Pacific University and Principal of Z Group Design
Understanding The Visual Language of War and Politics
Karen is the director of the Visual Communications program at Seattle Pacific University. She teaches courses in design history, visual communications, experience and information design. Her scholarship focuses on visual literacy, experience and participatory design as a way to construct meaning and disseminate information. Karen is a member of AIGA, currently on the Advisory Board of Seattle's AIGA chapter.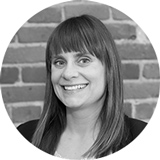 Lindsey Blanding, Program Design Lead at The Prosperity Agenda
Redefining Relationships: Improving Public Welfare Outcomes Through Program Design
The Prosperity Agenda partners with agencies to design, develop, and test pragmatic approaches to ending the cycle of intergenerational poverty. Lindsey brings over ten years of nonprofit experience, curiosity, and a collaborative approach to the development and leadership of TPA's user-centered design approach. She earned a Bachelor of Arts in political science at Kenyon College and a Master of Public Administration, with a certificate in non-profit management, at the Evans School of Public Policy & Governance at the University of Washington. Though she's certainly committed to the cause, Lindsey's interests go well beyond poverty eradication. She also loves watching and playing sports, touring Seattle's finest dog parks with her blue heeler mix and her husband, and most recently, enjoying the transition to being a first-time parent of a baby girl.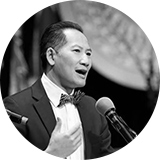 Linh Thai, District Representative at Office of US Congressman Adam Smith (WA-09)
Promoting Civic Engagement and Capacity Building in Immigrant/Refugee Communities
As District Representative, Linh conducts community outreach on a number of critical issues including foreign affairs, NGO's, military, veteran affairs, energy, environment, agriculture and philanthropy. Originally from Vietnam, Linh graduated from the University of Washington with a Political Science degree and began to pursue his passion for public service in the US Army. Upon leaving the service and making Seattle home, Linh continues to be actively engaged in the community through grassroots social justice issues, equity and community organizing. What motivates Linh in more than 15 years of public service, in essence, is the need to foster and develop creative learning space for leadership development through civic engagement, especially in underserved communities. Linh enjoys exploring life through Vovinam martial arts practice, leadership coaching, reading, and mindfulness running.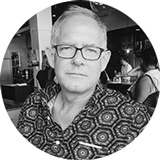 Michael Jenkins, Director of the Seattle Design Commission
Equity in the Design of Public Spaces
Michael is the Director of the Seattle Design Commission (SDC). The SDC provides advice to the Mayor and City Council on the design of City funded capital projects and projects that impact City property. Michael has been with the City of Seattle since April 2000, becoming the SDC Director in June 2013. Michael will be providing an overview of the SDC's efforts to address equity in the design of public space. Equity in the design of public space is of particular interest to the SDC and the City, as they evaluate the character and quality of public spaces (plazas, rights of way, public facilities, etc.) under their jurisdiction.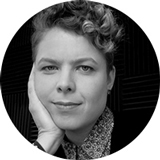 Mary Joyce, Social Change Strategist
Designing Strategies that Work
Mary Joyce is a social change strategist working with foundations, nonprofits, and campaigns around the world. She was New Media Operations Manager for President Obama's 2008 campaign and is the author of "Digital Activism Decoded: The New Mechanics of Change" (2010). Current and past consulting clients include the Open Society Foundation, Student Global AIDS Campaign, Eurasian Harm Reduction Network, and Bill and Melinda Gates Foundation. Her research on digital activism has been funded by the National Science Foundation and the United States Institute of Peace and she has given talks and workshops on activism innovation in such countries as the Philippines, India, Norway, Lebanon, Germany, Chile, and Armenia. You can find her at www.maryjoyce.com.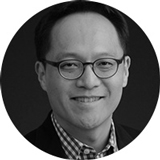 Nam-ho Park, Managing Director at West Coast / Forum One
Technology Underserved
Nam-ho Park is the Managing Director, West Coast for Forum One, where he leads creative web/mobile strategy and solutions to help non-profit, government and issue-driven clients increase their impact and reach. He has been active in web technologies and crafting user experience for over 16 years, both in the US and Asia. He teaches at the University of Washington's Information School and holds a master's degree in architecture from Columbia University.

General Assembly's new studio space is completely remodeled and features a large open format space as well as an array of classrooms. Now located in The Seattle Tower, attendees will be met with the building's historic art deco atmosphere before ascending to this fully renovated modern space.

Questions about the event? Want to volunteer for the Design for Democracy series? Contact Jenna Blake, Programming Co-Director, at co-programming@seattle.aiga.org.
Follow along with updates and invite your friends via the House of Learning Facebook event page.