The Design for Good Changemaker Series unites creative professionals with organizations and nonprofits to enable design-driven social change. Our Kickoff event is designed to inspire you to make an impact—whatever your background or stage in your career. We will introduce our 2016 theme—Housing & Homelessness—and this year's selected nonprofit and change org partners will present their missions and project challenges.

The City of Seattle, like many other cities across the country, is facing a homelessness crisis. The region's current needs outweigh shelter capacity, leaving too many seniors, families and individuals sleeping on the street. More than 45 individuals died while homeless on Seattle streets in 2015 alone. The 2015 One Night Count found 3,772 individuals living outside and unsheltered in King County, a 21 percent increase over 2014. Youth homelessness is also growing rapidly, our Seattle classrooms have nearly 3,000 students without stable housing or shelter. The lack of affordable housing, challenges to tenants rights and the city's explosive growth are all part of the complex problem. How can the designers and creative teams help find solutions and support the organizations working to make a difference?

AIGA Seattle, in partnership with UW Design, is bringing keynote speaker Mark Randall from Worldstudio in New York City to share his experiences building a socially-minded design practice, creating self-initiated design for good projects, and teaching and supporting students and other creative professionals who want to do the same.
Seattle Mayor Ed Murray and King County Executive Dow Constantine have declared a state of emergency on homelessness. Josh Hall from the City of Seattle will present "Seattle's Response to Addressing Homelessness" to give the audience an overview of the issues facing our communities.

Come to the Changemaker Kickoff, the first event in the 2016 Changemaker Series, to learn about the change organizations that are participating and how you can get involved and be on a project team to make an impact in our community. Read more about the entire Changemaker Series at aigaseattle.org/designforgood
---
Kickoff Speakers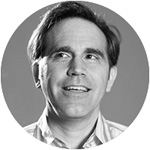 For over twenty years, Mark Randall has been principal of Worldstudio, a New York City strategy and communications firm that builds bridges between clients and communities to enable positive social change. Worldstudio's focus on socially responsible marketing is mirrored in its synergistic relationship with Worldstudio Foundation, a nonprofit organization that offers scholarships and mentoring programs in the fine and applied arts.

In 2009, Worldstudio launched Design Ignites Change in collaboration with the Adobe Foundation to support architects and designers who want to make a difference in their communities. Mark is also the co-founder and chair of Impact! Design for Social Change, summer intensives at the School of Visual Arts in New York. Mark lectures regularly on social design at colleges and universities and industry conferences, such as AIGA and HOW.

Mark was included on the Public Interest Design 100 list, representing one-hundred people and teams working at the intersection of design and service. He was also profiled in Fast Company's Generosity series, as one of the "11 Most Generous Designers."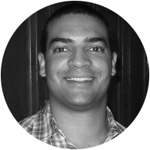 Josh Hall is the Planning and Development Supervisor for Seattle Human Services Department's Community Support and Assistance Division. His primary focus is on the city's response to homelessness and it's food and meals investments. Prior to his current role with the City of Seattle, he held the position as Economic Development Specialist for the City of Kent. He studied Journalism at Eastern Washington University, and received his Masters in Urban and Regional Planning from Eastern Washington University.
---

Directions to Kane Hall on the University of Washington campus
* Students will be required to show their current student ID upon check-in.

RSVP and spread the word on Facebook!
Thank you to UW Division of Design for supporting the Changemaker Kickoff!


---