To celebrate Women's History Month, AIGA Seattle's Women Lead Initiative presents a five-part series of talks themed Designed to Lead. Join AIGA Seattle for its fourth event, in partnership with Substantial, for a leadership panel featuring female creatives from Microsoft, Gravity Creative, Loxley Digital, Substantial and Amazon Kindle.
The evening is dedicated to discussing how female designers have impacted the digital world--and how they will continue to in the future. Discover which women, creative or otherwise, inspire our panelists and how this inspiration helps them overcome their struggles. These designers will also talk critically about women's leadership issues and offer their insights and advice.
Drinks and light refreshments provided. One raffle prize entry is included with admission.
PANELISTS
Amber Hahto: Creative Director, Amazon Kindle
Flo Truong: Lead Designer, Substantial
Ellie Kemery: Strategist, Microsoft
Barbara Combs: Co-founder/Creative Director, Gravity Creative
Wacarra Yeomans: Founder, Loxley Digital
MODERATOR
ABOUT THE PANELISTS
Amber Hahto, Creative Director, Amazon Kindle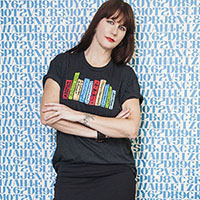 SciFi geek, metal detecting enthusiast, flower-frog collector and design book hoarder, much like her interests, Amber's 20+ year career has been just as diverse. Since her very first gig designing coupons, she's gone on to work at some of the area's best small agencies, led e-commerce and creative brand strategy at Nordstrom and Corbis, and now leads a team of designers dedicated to creating exceptional experiences for authors and publishers at one of the world's largest tech companies. Through it all, the connective thread has always been fierce advocacy for the customer.
Flo Truong, Lead Designer, Substantial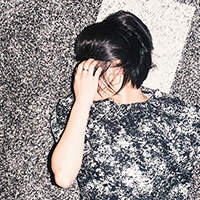 Florence has been a Lead Designer at Substantial since 2013. She has led product teams from pilot MVP's to platforms integrated as a core business offering. These projects include work for SF49ers, Newscorp, Curadora, Depict, and Mercedes-Benz R&D. Prior to Substantial, her experiences at the headquarters of Wieden+Kennedy, Sid Lee, and Critical Mass, combined with exhibition work for University of Portland and design direction at WINTR, has culminated in over 12 years of working in technology, creativity, and business.
Ellie Kemery, Strategist, Microsoft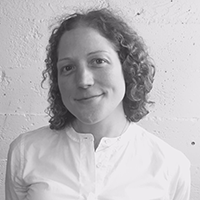 Ellie is a design strategist, entrepreneur, and creative explorer. Formally the co-founder of Makerhaus, she thrives at the intersection of technology, brand, and people. She's passionate about building community experimenting, learning, running, traveling, and creating amazing digital experiences! Ellie is also the proud mother of the world's most innovative one year old – and she can't wait to immerse her in all things STEAM.
Barbara Combs, Co-founder/Creative Director, Gravity Creative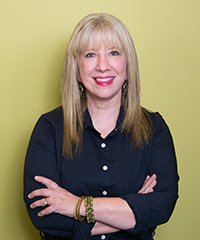 Barbara Combs is co-founder and Creative Director of Gravity, an award-winning design and branding studio located in the beautiful South Lake Union area of Seattle. She has been in the design industry for over 30 years, well before computers could do much more than type and play Pong. Since starting Gravity in 1999, Barbara has headed projects and campaigns for major brands such as Microsoft, Chef'n, PetSmart, Duckhorn Wine Company, Taco Time NW and many others, as well as helping launch new companies and products. Her dream of designing packaging for a marijuana edibles company came true in 2016. Barbara is pretty much obsessed with the psychology of branding—what makes us do the things we do, love the brands we love, buy what we buy, and how to positively influence those decisions.
Wacarra Yeomans, Founder, Loxley Digital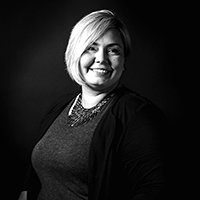 Recently named one of the 40 under 40 in Direct Marketing by DM News, Wacarra is an expert in creative strategy and user experience in the digital direct marketing channels. After leading a national creative team at one of the largest tech companies in America, Wacarra has launched Loxley, a Customer Experience Consulting Firm designed to work with clients to create impactful digital customer experiences. Loxley is a business with purpose that believes diverse teams deliver better results. We hire all our entry-level positions from underrepresented communities to create access to careers in marketing and technology.
ABOUT THE MODERATOR
Tessa Levine-Sauerhoff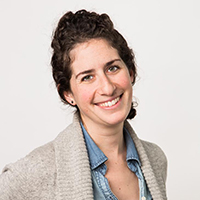 As Artefact's account director, Tessa develops and executes client strategy to ensure that the experience of working with Artefact is as exceptional as the work that we produce. She believes that the key to producing work that leads to preferable outcomes is building strong relationships - as evidenced by the fact that she's had the same best friend since the age of 3.  
With over ten years of experience in both the public and private sector, Tessa is a born and raised New Yorker (and bagel aficionado) who believes that we can use design to build a better world. She holds an MBA in Sustainable Business from Pinchot and a BA in Art History and Gender Studies from Oberlin, where she lived in a co-op and learned how to cook kale for a crowd.
Prior to joining Artefact, Tessa founded and led the social impact practice at Digital Kitchen, where she worked with clients to help translate key social, environmental and community initiatives into compelling brand experiences.  Tessa held account and strategy roles at several boutique agencies in Seattle, sat on the boards of AIGA and Seattle Youth Garden Works, and in a prior life she was the program director at a free-spirited summer camp in New England, where she tricked kids into having a good time – a skill she still uses to this day.
---
Design to Lead is part of a broader AIGA Women Lead Initiative that is committed to empowering women in design and related fields, and advancing the vital discourse on issues facing professional women.
AIGA's Women Lead Initiative celebrates the achievements of women in design, cultivates awareness of gender-related issues, builds knowledge and leadership skills, and fosters relationships within and beyond the design industry.
Questions? Want to get involved? Contact Kirsten Kenning Kent, Women Lead Director, at womenlead@seattle.aiga.org.
Thank you event partner, Substantial. 

Beer donated by Nine Yards Brewery.