Join us on Saturday, January 20, 2018 for roundtable and panel discussions on gender equity in the workplace.
AIGA Seattle's Women Lead Initiative aims to educate, inspire, and empower individuals who identify as women and other creative professionals by constructively addressing persistent workplace biases and inequities. In Their Shoes is a half day workshop that will bring together design leaders and foster discussions about inclusive work environments, empathy, and diversity in leadership. Together we will examine the sources of our struggles and successes, and gain insights for building more diverse and inclusive environments moving forward.
The event will feature a variety of roundtable discussions guided by AIGA's Gender Equity Toolkit followed by a Q&A panel composed of thought leaders from across Seattle's creative industry. Topics will include battling implicit bias, overcoming invisible barriers, and understanding one another through empathy-building activities. EVERYONE is encouraged to attend this important workshop regardless of gender. Let's gather together to combat preconceived notions and gender stereotypes, and practice professional inclusion.
We expect lively discussion at this event and may touch on sensitive topics. Moderators will be present throughout to ensure group discussions are respectful and inclusive.
About the Gender Equity Toolkit
Designer and sociologist Leyla Acaroglu of Disrupt Design teamed up with AIGA's Women Lead Initiative to create the Gender Equity Toolkit, a set of resources including video content and a downloadable activity set, for teams to identify and mitigate one of the leading causes of disparate access to leadership positions in the design field: implicit gender-related bias.
About AIGA Women Lead Initiative
The AIGA Women Lead Initiative (WLI) is committed to empowering women in design and advancing the vital discourse on issues facing professional women today without generalizing or segregating women designers. Instead, we aim to address persistent biases and inequities inclusively and constructively through programming around three goals:
Celebrate the achievements of women in design.
Cultivate awareness of gender-related issues, while building knowledge and leadership skills.
Connect by facilitating relationships within and beyond the design industry
Schedule
10:00 AM – Networking 
10:30 AM – 1st Empathy Roundtable 
11:30 AM – Panel Event 
12:15 PM – Refreshment Break 
12:45 PM – 2nd Empathy Roundtable 
1:45 PM – Closing comments, continuing conversations


Panelists and Facilitators



Maria 

Estigoy
Maria Estigoy's steps up the corporate ladder have been swift. From administrative assistant at a small cable company to manager at a global skincare company in just a handful of years, her climb proves there's unlimited growth potential for young, minority women—even as a single mom. She's been at Paula's Choice Skincare for the past two years, now serving as the Creative Services Manager. While one of a rare few women of color in a Ieadership role at the company, she's an empathetic leader who serves with humility, building relationships and cultivating trust. In her spare time (when this mom of three has any) Maria enjoys reading, music, hula and hip-hop dancing, and staying active, placing in the top 25 stair climbers for her age in a few international competitions.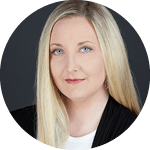 Myra Vaughn
Myra, along with a steering committee comprised of individuals from MG2's national offices, launched the MG2 Equity Initiative and Advocacy Group. Myra leads the group in identifying and working on initiatives that are important to achieving equity: racial diversity, gender, recruitment and retention, work / life integration, unconscious biases and public outreach. 
In leading relationships with top retailers, Myra Vaughn not only applies her creativity to developing architectural design solutions but also to finding new ways to introduce process efficiencies and opportunities for cost savings. Myra inspires confidence in her clients and her colleagues, who readily recognize the unique combination of her technical skills, management experience and design expertise.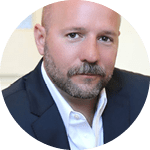 Justin M. Riordan
Justin M. Riordan, LEED AP is the founder of Spade and Archer Design Agency, a home staging company with locations in Palm Springs, Portland and Seattle. Prior to opening Spade and Archer in 2009, Riordan practiced interior architecture and interior construction for twelve years, bringing a diverse background as well as a Bachelor of Architecture to the home staging industry. Outside of Spade and Archer, Justin builds inclusivity in the community of gay men as the founder of League of Gay Gentlemen, an organization that provides personal and professional mentorship to young or newly-out gay men.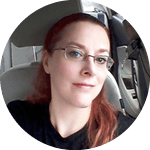 Jaye Kovach
Jaye Kovach has served many roles in the game and tech industries from UX/Visual Designer to Art Director working on products such as Magic: the Gathering, Killer Instinct relaunch, and most recently HoloLens. Jaye earned People's Choice Award 2008 for Fine Art in sculpture, has been Artist Guest of Honor at several Sci-Fi and Fantasy shows, and displays her work in photography and jewelry design at Northwest galleries. When she isn't trapped in the throes of creative conquest, Jaye enjoys LARPs, science, and math which contribute to keeping the juices flowing. Currently, Jaye is working on a graphic novel.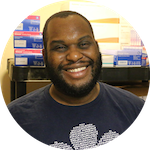 Jordan Green
Jordan Green is a user researcher and designer who works in the public health sector on products that help improve the health of the most vulnerable. He has worked in the field of public health for 18 years, starting as a health educator and moving to research. His work primarily focuses on the public sector where he has led website and product redesigns for governmental organizations like the Oregon Health Authority, and nonprofits such as Gay City: Seattle's LGBTQ Center. He currently works at UW as a Research Coordinator for a health application. When he's not working, he enjoys spending time with his two cats in Seattle, WA.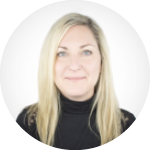 Jen Iudice, Principal Design Researcher at Teague 
As principal design researcher at TEAGUE, Jennifer guides the team by preparing, planning, executing and gathering, analyzing, and delivering meaningful results from research data. Jennifer's expertise is in ethnographic design research analysis. Over the past 20 years, she has practiced ethnographic research processes and methodologies including: observing, capturing, and analyzing the user experience.  TEAGUE leverages her experience to assist their clients to create products and services that better the lives of their end users and create revenue opportunities for their clientele.  
Workshop facilitators also include:
Jenna Leonardo, UX Designer at Amazon Kindle
Naomi Steele, Project Manager at Smashing Ideas
Alyx Wulf, Senior UX Designer at Amazon Kindle
For day-of volunteering opportunities, please email Women Lead Director, Kirsten, at womenlead@seattle.aiga.org.
Special thanks to Common Ground for providing exciting raffle items and more!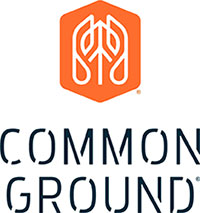 Special thanks to AIGA Seattle's Annual Platinum Partner, Creative Circle.