The Organisation for Economic Co-operation and Development (OECD) suggests that entrepreneurship is one way to bring young people into the labor market. While 7.6% of the Gen X population and 8.3% of the baby boomers are self-employed, less than 2% of millennials were self-employed in 2014. Millennials will soon represent the largest generation in the United States. 
Meet our panel of creative entrepreneurs who will share their founder aspirations and experience in standing up a design-led business. You'll meet
a filmmaker, an early stage founder of

Archiviste

, building AI learning into a multimedia content search and management platform;

a co-founder of TONL, a start-up daring to compete with the entrenched stock photo industry;

a solo practice designer choosing creative project independence.
The evening is moderated by the female founder of Intentionalist.com, dedicated to celebrating and raising the awareness of underrepresented small businesses in the greater Seattle area.

Enjoy light appetizers + a cash bar.
AIGA Seattle's DEI Initiative is an advocate for innovation in diverse thinking toward problem-solving, driving equitable opportunities, and deepening inclusive practices in the workplace. This venue is wheelchair accessible.


EVENT AGENDA
5:30 to 6 pm Check-in | Networking 

6 to 6:40 pm Remarks and Program

6:40 to 7:10 pm Audience Q+A

7:10 pm to 7:30 pm Post-Event Networking
MODERATOR

Laura Clise, intentionalist.com, SOCIAL. IMPACT. INSTIGATOR.
At Intentionalist, we believe that where we spend our money matters. Our online platform connects consumers to small businesses and the diverse people behind them. Through our directory, guides, and events, we make it easier to identify and support small businesses owned by women, people of color, veterans, families, members of the LGBTQ community, and differently abled people. By helping consumers be more intentional about where they eat, drink, and shop, we're building more vibrant and inclusive communities.




PANELISTS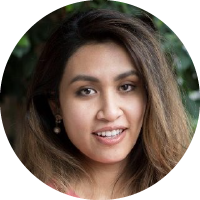 Gisella Bustillos, Archiviste.co, FILMMAKER. CREATOR. ENTREPRENEUR.

Gisella Bustillos is the founder and CEO of Archiviste.co, an organizational tool for creative professionals. She is a grad student at Foster School of Business in UW and holds a B.F.A. in Film/TV from Tisch School of the Arts. Whether it's making a film or starting a business, Gisella loves bringing ideas to life.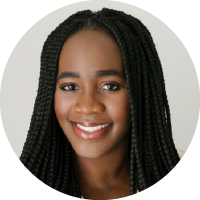 Karen Okonkwo, TONL.co, I. AM. A. SOCIAL. ENTREPRENEUR.
Karen Okonkwo is a first generation Nigerian-American entrepreneur and is the Co-Founder of TONL- a stock photography business that aims to provide diverse images of people all around the world. She has been honored for her great work via Inc's 30 Under 30 List, Forbes, POPSUGAR, Adweek and more. Her expertise centers around business development, marketing and event planning. Community and philanthropy is what drives her.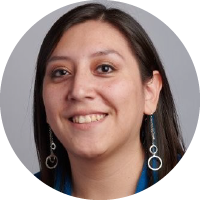 Allison Borngesser, allisonbdesign.com, OPTIMISTIC. CURIOUS. DESIGNER.
Allison is a Design and Tech enthusiast. She has been a freelance Design Generalist for the past 3 years, her skill set ranging from print, web, digital, UX, and UI work. She is passionate about design and tech as a vessel for good and strives to bring this into the work she does, and seeks clients and organizations with a like-minded mission.