From the creator of the popular Daily Monster YouTube series comes a revolutionary new vision for "characters", one that brings the alphabet hilariously alive.
The project was born out of Stefan's desire not to rest on his laurels, and to strike out in a new creative direction. He's excited to talk about where the process has taken him and how other designers can benefit from what he's learned!
Stefan will not only give a behind-the-scenes look at the creative and technological process behind LetterHeads, he'll also talk about how to increase your odds of having a successful independent design business that lasts, and getting interesting work approved by clients.
The presentation will focus on:
The ways in which the 3D technology inspired Stefan

The process of designing the characters

The process of making and publishing the book

A call to artists to not feel beholden to previous work

Not to be afraid of embracing new tools and technology

Entering new areas of design with the right mix of humility and chutzpah

Designing your career as you design your work
To conclude the evening we will raffle off three copies of Letterheads. A complimentary raffle ticket will be included with your ticket purchase, additional raffle tickets will be available for sale at the event.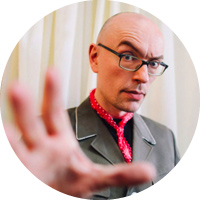 About Stefan G. Bucher
Stefan G. Bucher is an American writer, graphic designer and illustrator. He is the man behind the award-winning California design studio 344 Design. He is also the creator of the popular online animation series Daily Monster. For 100 days he filmed himself drawing a new monster every night, based on random ink blots. Visitors then posted stories about each monster on the blog. The clips have been viewed well over three million times and are collected, along with selected stories, in the book "100 Days of Monsters." He is the subject of an hour-long documentary film about his life and work, produced as part of lynda.com's "Creative Inspiration" series.
Evening Agenda
5:30 - Check-In
6:00 - LetterHeads Presentation
7:30 - Raffle

Thanks to Our Event Sponsors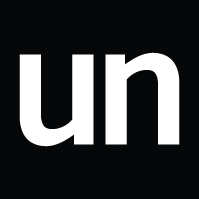 Special thanks to AIGA Seattle's Annual Partner, Creative Circle.