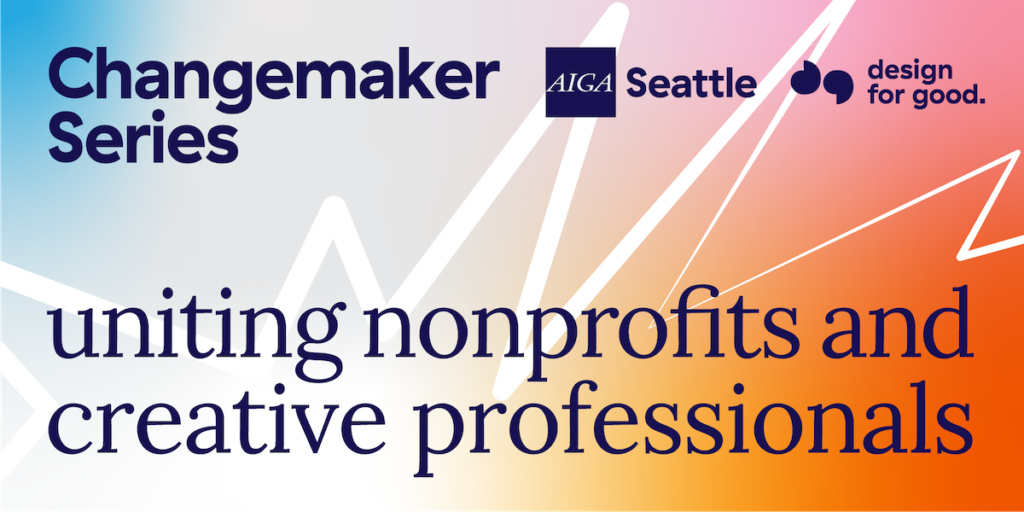 The AIGA Seattle Changemaker Series unites interdisciplinary teams of creative professionals with nonprofits and social change organizations to use design thinking, sustainable frameworks and creative tools to help advance their mission.
Each year we rally around a new cause. This year we'll be using our creative superpowers to support local organizations addressing challenges with mental health in our community.
Applications are now closed
We care deeply about our community and are paying close attention to local and national guidance regarding COVID-19 and public gatherings.
Even in these challenging times, we still believe there is opportunity to safely bring together creative professionals in support of local nonprofits. The Changemaker Series will still take place, albeit with modifications that take into account the health and safety of our participants and the nonprofits they serve.
While the format may be different, the intent remains the same. Our community still needs you, now more than ever. Join us and apply today!
---
About this year's cause
Mental health is an important part of our lives that is rarely discussed and often neglected. Issues surrounding mental health impact our community:
1 in 5 U.S. adults experience mental illness. This rate increases to over 1 in 3 for lesbian, gay and bisexual adults.
20% of people experiencing homelessness also have a serious mental illness. 12% of all visits to U.S. emergency departments are related to mental health and substance use disorders. 37% of people incarcerated in state and federal prison have a diagnosed mental condition.
In a recent WA state survey, 12% of adults shared that they have experiences around stress, depression and problems with emotions that could benefit from treatment or support.
Depression is one of the top disabilities worldwide and some of our friends and neighbors are not able to get the support that they need. Unfortunately, Washington State ranks 47th in the country for mental health prevalence and access.
In 2020, the Changemaker Series is focused on supporting organizations and programs working to improve mental health through: increasing access to treatment and prevention; reducing the stigma that keeps people from seeking care; or improving emotional well-being in our community.
Seattle's creative and professional community can make a difference. We know the challenges are complex, and meaningful change will require a diverse set of skills and perspectives.
Please join us and apply today!
---
Changemaker Series Process
Ideate
WORKSHOP WEEKEND /
Join a creative team, gain insights into design thinking taught by local design leaders, reframe challenges, develop creative briefs, and formulate plans to help an organization. Progress made over the weekend will be a foundation for the team project work done over the summer.
Create
PROJECT DEVELOPMENT /
Work closely with your project team and local organization over the course of four months to conduct research to help to develop and implement creative solutions to address your challenge. Network during check-in events to share best practices, get answers and get help staying on track.
Celebrate
SHOWCASE /
Celebrate the work accomplished by the Changemaker project teams with a party and exhibition. Check out how design thinking can help address local social causes. Eat, drink, and be inspired with the larger community!
---
Support the Series
The Changemaker Series is a unique way for the creative community to address local social challenges. We would love for your organization to be involved with our efforts through sponsorship.
Contact changemaker@seattle.aiga.org for current partnership and sponsorship opportunities.
---
Frequently Asked Questions
Want to know more? Head here to get answers to some of the most frequently asked questions.
---
Stay Informed
Sign-up for our email list to stay up-to-date on AIGA Seattle's Design for Good events and initiatives!
---
History and Successes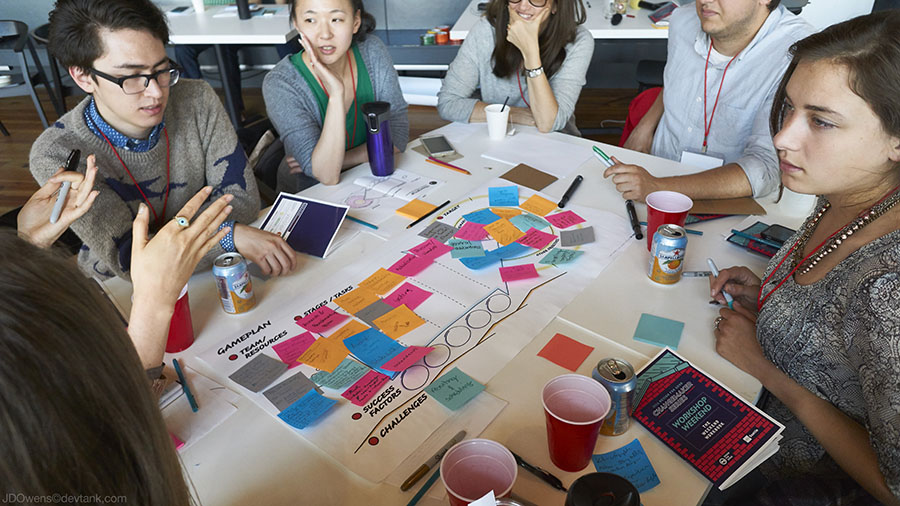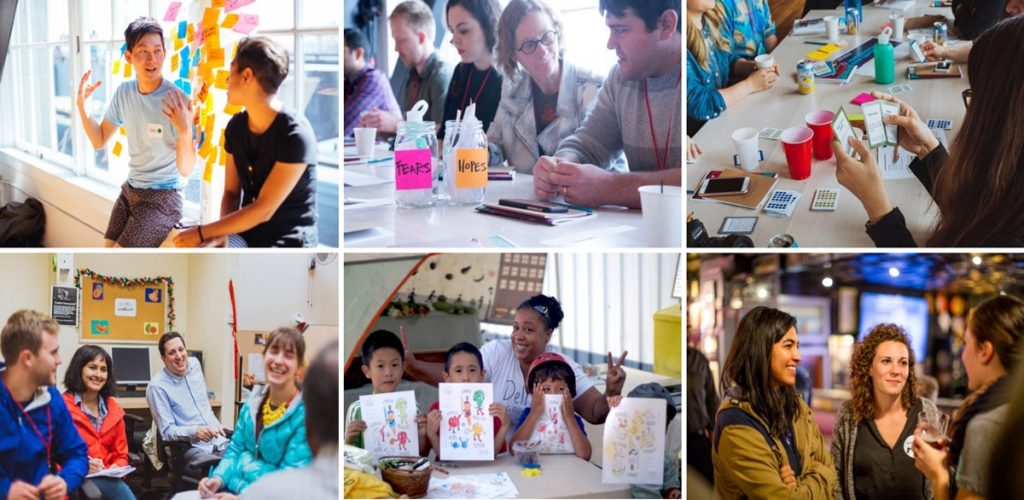 In 2015, the inaugural year of the Changemaker Series united eight social change organizations with over forty volunteer team members to address local food challenges. The second year, thirty four volunteer creatives were selected to join six teams working with organizations to address homelessness challenges. The third series, volunteer creative teams were partnered with six organizations serving and supporting local immigrants and refugees. Last year, our creative teams supported six nonprofits that serve youth throughout our community.
Project teams provided user experience research, new visual identities and branding materials, updated web designs, workflow applications, social media campaigns and more. Causes, projects and organizations have included: streamlining processes for DESC's in-kind donations with tools and reporting; increasing readership among millennials for Real Change; advocating domestic fair trade principles with the Domestic Fair Trade Association, and partnering with Marketshare to empower immigrant entrepreneurs to create an ethnic street food market in Seattle.
"AIGA Seattle's mission is to 'harness the power of design to build a better future,' and the Changemaker Series is the epitome of that goal. By pairing design teams with social change organizations and facilitating their projects, the series uses design to make a measurable impact on the greater Seattle community."
–Jenna Blake, Vice President of Initiatives for AIGA Seattle
"What sort of impact do we expect, now that we've organized this project and are two weeks away from launching it? The Union Gospel Mission has about 50,000 supporters in Greater Seattle, and their goal is to convert about 10% of those to using the app or the service once per month…and if these people paid on average $5 for that buy-one-feed-one dish. We're talking about $25,000 in new revenue for the Mission to feed those in need. That would feed an additional 10,000 people."
–Jonathan Kumar, Managing Director of FoodCircles
Read more about past series