Update: Live Video Streaming!
If you were unable to get a ticket please tune in via our live video streaming link (www.creativelive.com/aiga-womanup) at 6:15 pm PST. 
Update: Live Viewing Party @ Deloitte Digital
For those of you unable to attend the panel at CreativeLive but want to share the event with others, please join Deloitte Digital for a viewing party! They'll be live video streaming the panel event from their space with snacks, beer and wine! RSVP >> https://www.facebook.com/events/686806814792577/
//////
WomanUp Panel Event


Join AIGA Seattle in partnership with CreativeLive for a women's leadership panel featuring female creatives from Hum Creative, Microsoft, Jackson Fish Market, and Teague. It will be an evening dedicated to hearing from strong female leaders on their experiences with challenging stereotypes, negotiating their potential and defining what success means to them. These local, powerhouses will talk critically on women's leadership issues and offer advice for the next generation of leaders.
The panel discussion will be followed by drinks & refreshments where you will have the opportunity to converse with panelists and fellow attendees.
Men are invited and encouraged to be a part of this important conversation.
This is part of the broader Woman Up Initiative which is committed to empowering women in design and advancing the vital discourse on issues facing professional women. Woman Up celebrates the achievements of women in design, cultivates awareness of gender-related issues, while building knowledge and leadership skills; and connects by facilitating relationships within and beyond the design industry.
PANELISTS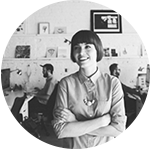 Kate Harmer is the founder and creative director of Hum Creative, a nationally recognized full-service design studio specializing in branding, strategy, and web design. Hum's thriving office culture has attracted the very best designers and thinkers, developing smart creative with measurable results for an impressive list of clients, including KEXP, Microsoft, and Cupcake Royale. Kate began her career as a designer and illustrator at Starbucks Global Creative, before receiving her MFA at Rhode Island School of Design and starting her own studio. Hum's work has been seen in iTunes commercials, Vanity Fair Magazine, and on the New York Times Best Seller List. Hum has been featured in Seattle Business Magazine, SiteInspire, Communication Arts and Print Magazine.
Jenny Lam is a co-founder of Jackson Fish Market, a hybrid startup and design consultancy focused on making and designing beautiful software experiences. They've shipped dozens of software products in the past 9 years. Before Jackson Fish Market, Jenny worked at Microsoft from 2001–2007 as Creative Director of the Windows User Experience team. She also was the very first Designer in Residence at Ignition Partners Venture Capital. When Jenny isn't running her business, she spends time serving on the AIGA National Board of Directors, mentors national & local organizations like TechStars and Startup Weekend to foster the next generation of creative design talent headed for the tech industry, and spends time wrangling her twin 2 year old daughters, Sawyer and Seneca.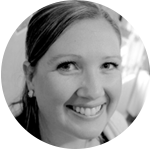 As the Research and Strategy Manager at Teague, Linsey Nancarrow provides leadership and direction for the Design Strategy and Research offer within Teague.  Working collaboratively across the company's multi-disciplinary design teams, she ensures the development of product and experience solutions that connect with users on an emotional level and address the complex needs of stakeholders. For over 10 years, Linsey has worked with business leaders to uncover research insights and develop strategies for new products, services, and experiences. During that time she's led and collaborated on innovation initiatives for numerous clients, including The Boeing Company, Microsoft, Intel, SC Johnson, Bombardier, B/E Aerospace, Hyundai, and Panasonic. Since becoming a mom a little over a year ago, Linsey has helped initiate new policies to support other new parents, and is working actively as a diversity advocate for the company.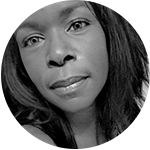 Cassandra St. Louis is passionate about building connections between design, cultural insights and human behavior. With over 20 years in video game, entertainment and technology, she believes in order to build great design solutions we need to first understand and focus on people, their inspirations, human behaviors and interactions. Through creative strategy, insights and inspirations this leads to creating engaging, intuitive and personal experiences and products. Currently, Cassandra is a Lead Senior User Experience Designer at Microsoft, providing design insights, strategy, and lead in product execution. She has broad and deep knowledge of UCD by mapping customer's business problems to extensible and usable experience in applications across platforms and Microsoft's operating systems, including Windows, Windows Phone, and Xbox.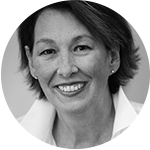 Julie Myers has worked as lead concept designer on a variety of complex system projects and programs in both the national and global sectors.  As President of JMD Consultants, Inc., she is focused on design innovation, high technology and material development for custom Aviation and Aerospace interiors and products.  Her award winning design work has been published in LUXE magazine, Seattle Times, EBACE & NBAA news, Business Jet Interiors, Contemporist: Contemporary Modern Architecture and Gray Magazine, among others. Since 2007, Myers has led the Interior Architecture Program at Cornish College of the Arts. She has developed an interdisciplinary approach to teaching Interior Architecture and has created a curriculum that supports social minded design, project-based learning, collaboration, and community engagement. 
MODERATING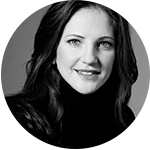 Gina Davis is a Creative Director and founder of Pontaray, a branding consultancy with expertise in retail and nonprofit organizations. Her favorite projects leverage years of defining brands to increase social awareness. She recently clarified the Eddie Bauer brand, directing advertising and omni-channel communications, charging David Carson to define the visual vocabulary, and leading photography from Mount Everest to the Chilean Andes. At Talbots, Gina directed advertising featuring photographers Mert Alas and Marcus Piggott, David Sims and actress Julianne Moore. Prior to Talbots, Gina was part of the award-winning creative team at Coach led by Reed Krakoff. Gina lives on Portage Bay in Seattle with her husband, son and mini-poodle.
 ...
Discussion 6p
Discuss issues, learn how to take action and join in the conversation.
Closing Social 9p
Connect with fellow panelists, peers and/or new friends
...
Event Photography by Erica of Sorella Photos

Questions? Want to get involved?
Holly Dunning, Programming Director (programming@seattle.aiga.org)